PERIBOARD-107 W - Wired PS2 Keyboard
PS/2 Serial Port Keyboard - Classic design, equivalent to the IBM Model (e.g. IBM AT/PS2 Keyboard). It meets IBM PS/2 specifications, made to comply with classic style PC, computers and devices.
Ergo Comfort Support - Sturdy keyboard with integrated curved membrane keys and adjustable legs. Good tactile key response, no sticking, slugging or binding. Its right spacing makes typing more enjoyable. 
Durable Laser Printing - Its membrane keys exceed 10 million keystrokes functional life without fading off. Stabilized wide keys reduce the time needed for your actions to be registered and improve efficiency and precision. 
Standard US Layout - Full Size keyboard with built-in numeric keypad and 3 LED indicators.
Built like a tank. This solid wired 5.8 ft. corded, simple keyboard with laser printing is made for your legacy system. 
System requirements: Windows XP, 7, 8, 10
Dimensions: 

18.9 x 6.69 x 1.57 inches, Weight: 2.05 lb, Cable: 5.9 ft. 
Your classic PS/2 keyboard
PERIBOARD-107 is a classic functional wired keyboard that will simply surprise you with its smart features and comfortable curved ergonomic keys with quick tactile response. It will be a great addition to your PC, with its PS/2 connector compatible with PS/2 serial keyboard ports.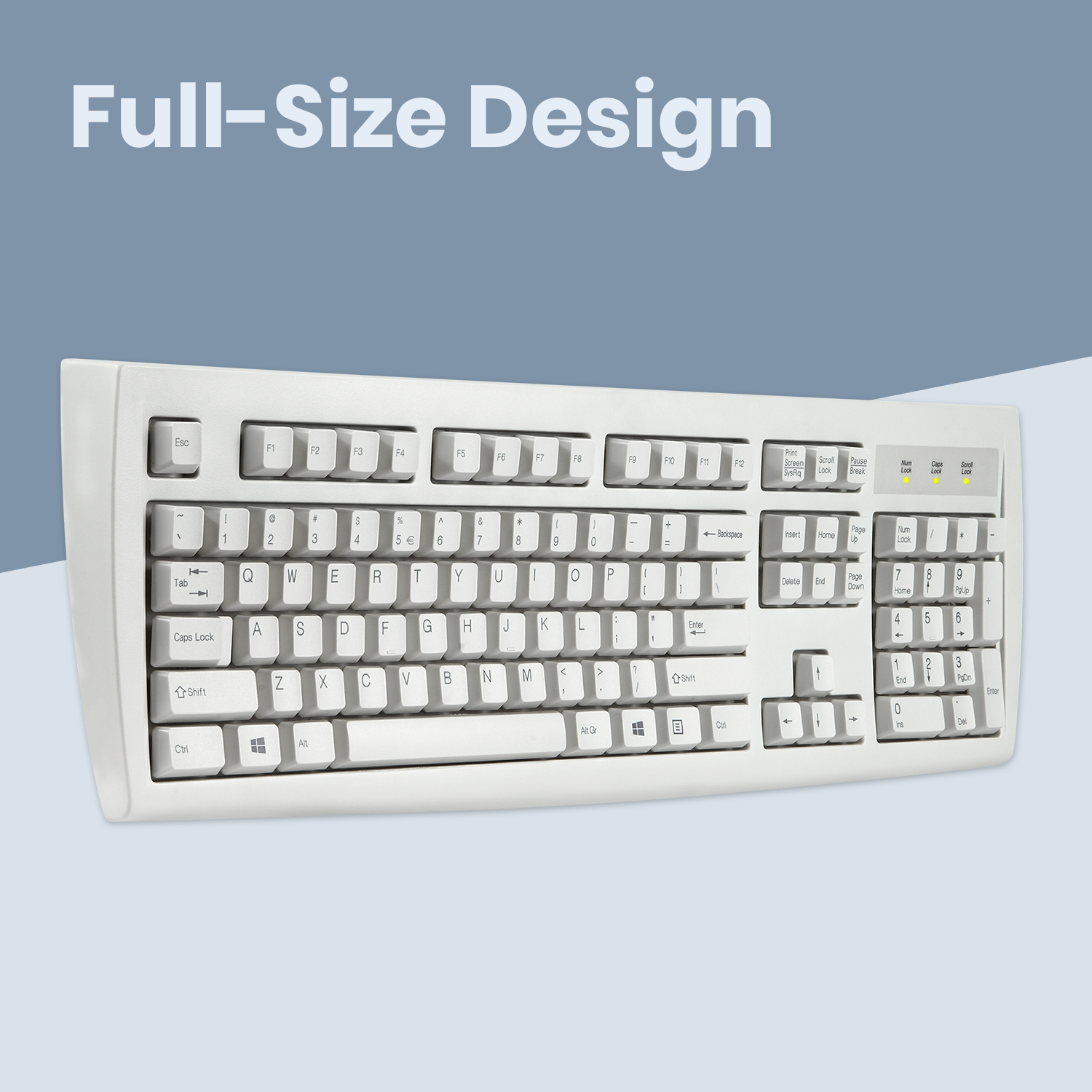 Classic old-timer keyboard
Standard full-size keyboard with built-in numerical pad in white color, features PS/2 interface and simple installation, without additional drivers, is an equivalent to the old IBM Model (e.g. IBM AT/PS2 Keyboard). Long and durable cable with extra routing canal lets you arrange it as you want.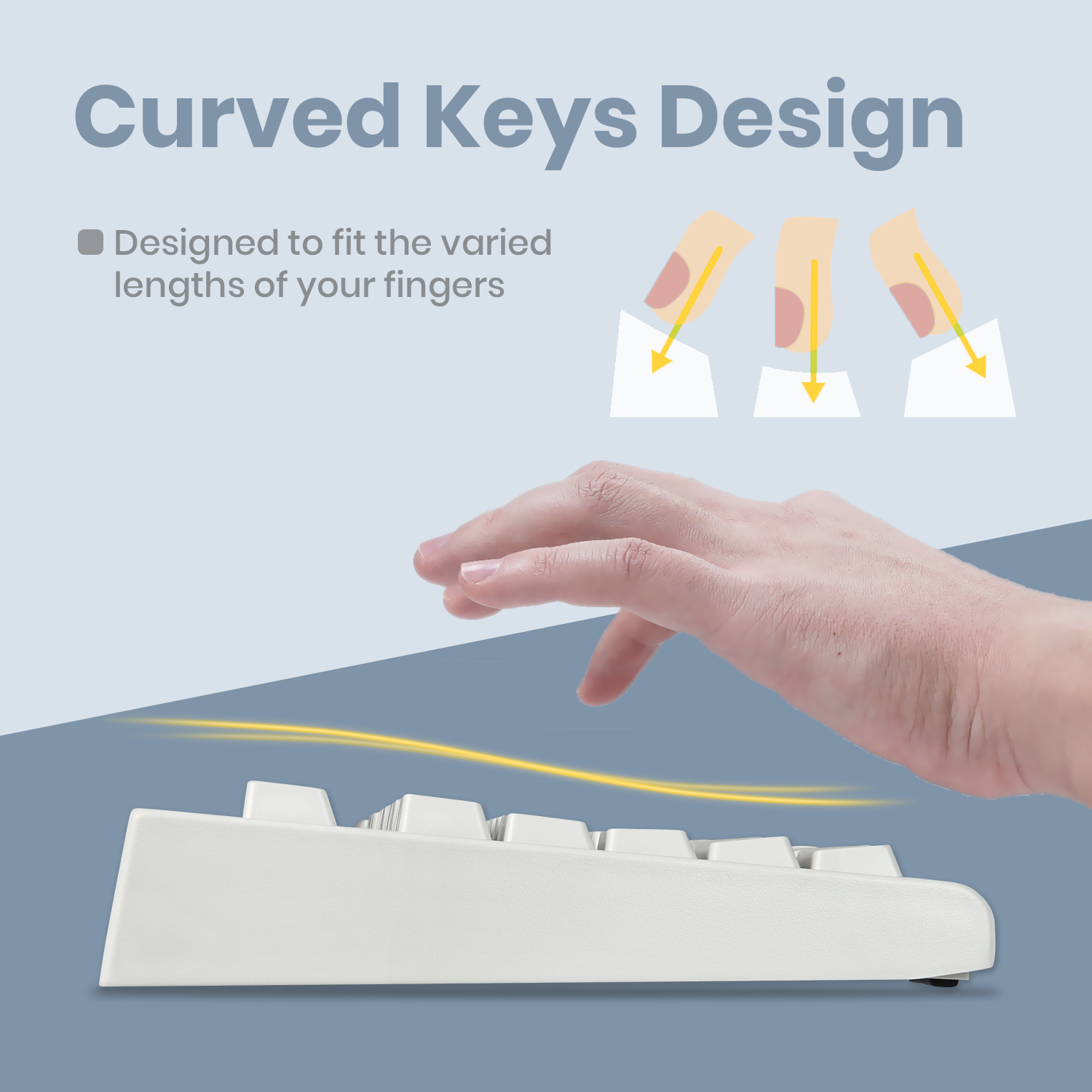 Smart and Ergonomic
Built-in standard function keys for easy access to different work modes, increasing your work efficiency with only one click. Ergonomic design and curved membrane keys with laser letter printing, makes it comfortable for long time use.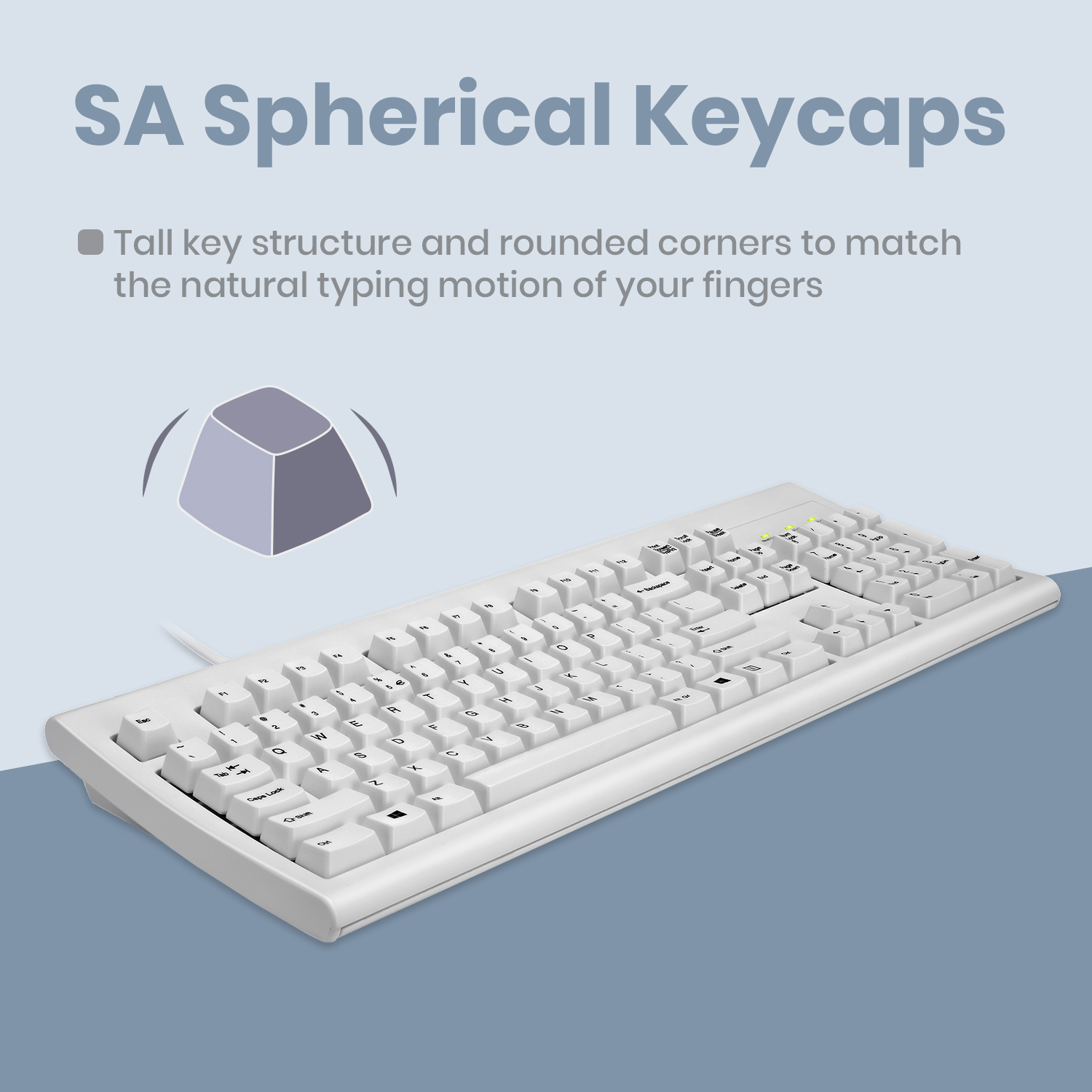 Sturdy Asset to Your PC
PERIBOARD-107 is built to be durable and sturdy. Designed ergonomically for professional office and home use, supports your natural hand position and makes typing experience quiet and enjoyable. Non-sticky keys help you finish your task faster.