Perixx PERIPRO-201US Keyboard Protector Skin Cover for PERIBOARD-332 432 732 - Mini 11.06x8.31x0.1 Inches Dimension - US Keys
Ultra Thin and Transparent:  Ultra-thin and transparent keyboard skin cover allow the keys and backlit to be see-through.  The 0.1-inch Thickness can minimize the interference on the keyboard typing.  
Dust Protection and Washable:  The cover can protect the keyboard from dust and spills incidents without damaging the keyboard.  It can be cleaned and washed with soap and water with repeat use.  
US Keyboard Layout:  The cover is designed for the US keyboard keys, and the EU layout is incompatible with German, UK, French, Italian, or Spanish EU layouts.  Please do not purchase the unit if your keyboard does not have US keys.  
Compatibility:  The cover fit with Perixx PERIBOARD-332 432 732.  With other models of the Perixx keyboard, this cover doesn't fit.  If you will need to purchase the cover for other Perixx models or different brands' keyboards.  Please check with us before the purchase.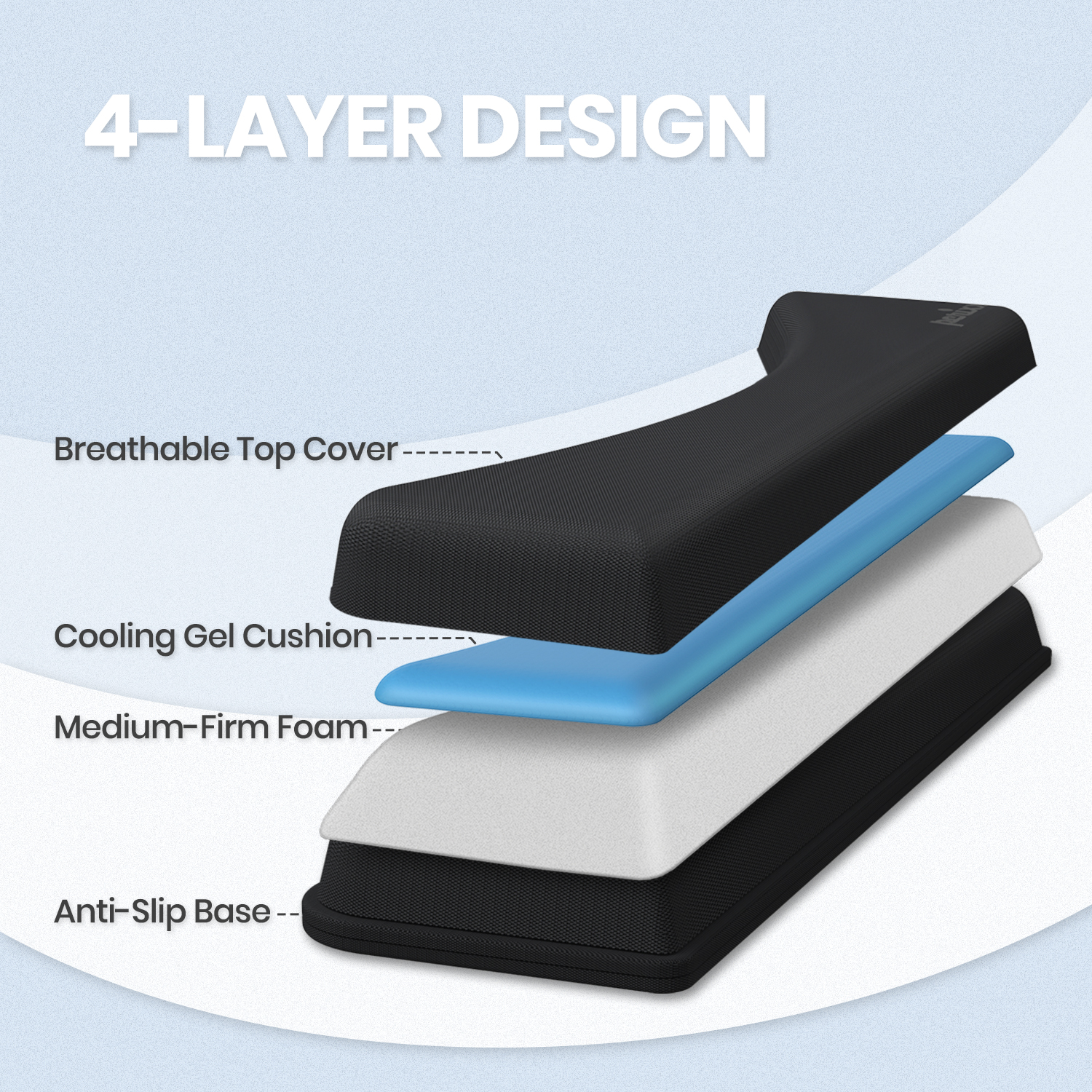 ERGO WRIST REST
Peripro-511 is the ultimate ergonomic wrist rest that provides you with cushioned feeling. The soft-yet-firm 4 layer design provides your wrists with the extra necessary support, but does not cause any additional pressure. Peripro-511 will alleviate any muscle discomfort cause by long hours typing/gaming.
PERIPRO-511 layers contain a top layer of cooling gel, comfy foam, anti-skid base, and breathable material at the top to keep you comfortable all day.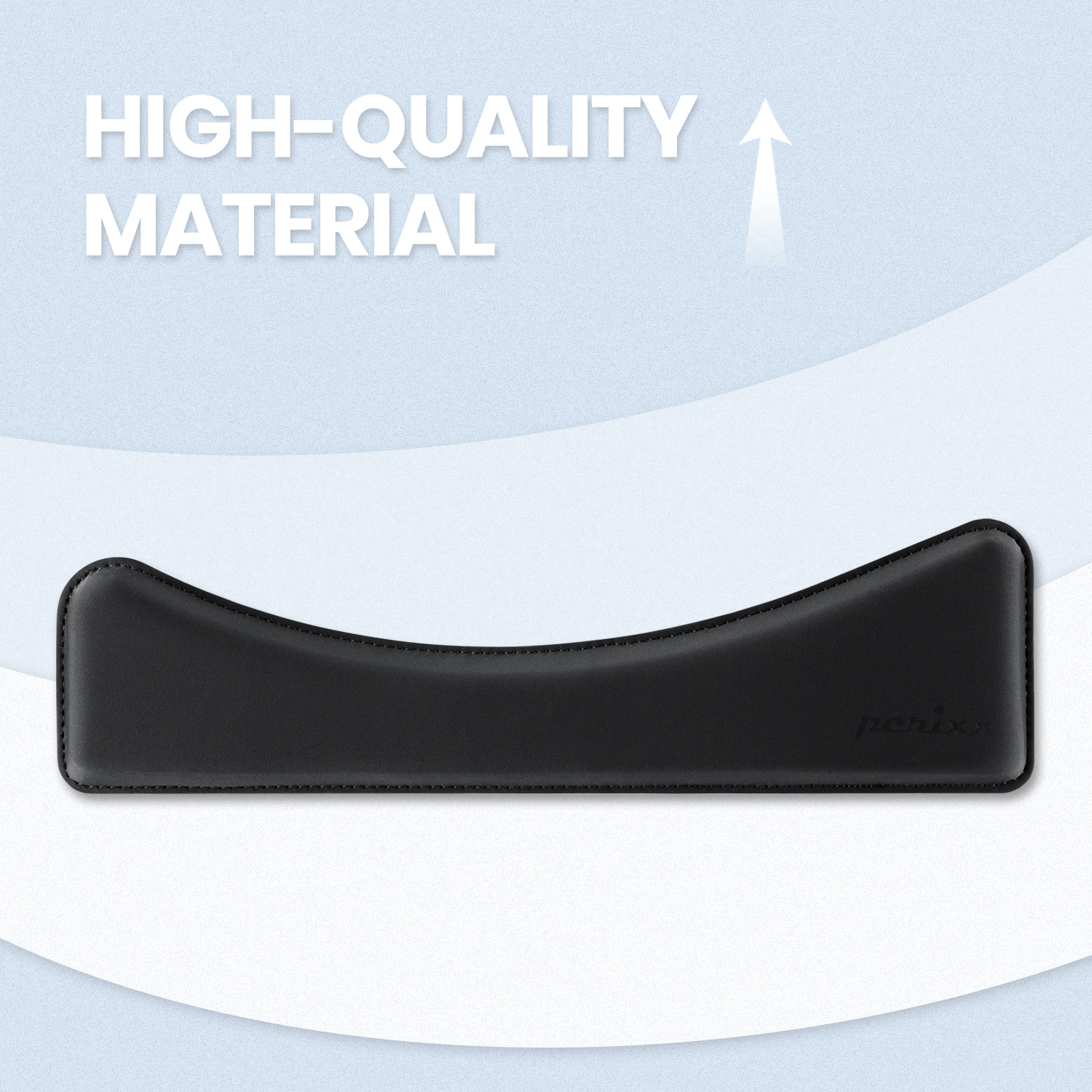 STAY IN PLACE
PERIPRO-511 wrist rest is crafted with high-quality materials and a robust design. The anti-skid base keeps it in place, even during heated gaming sessions.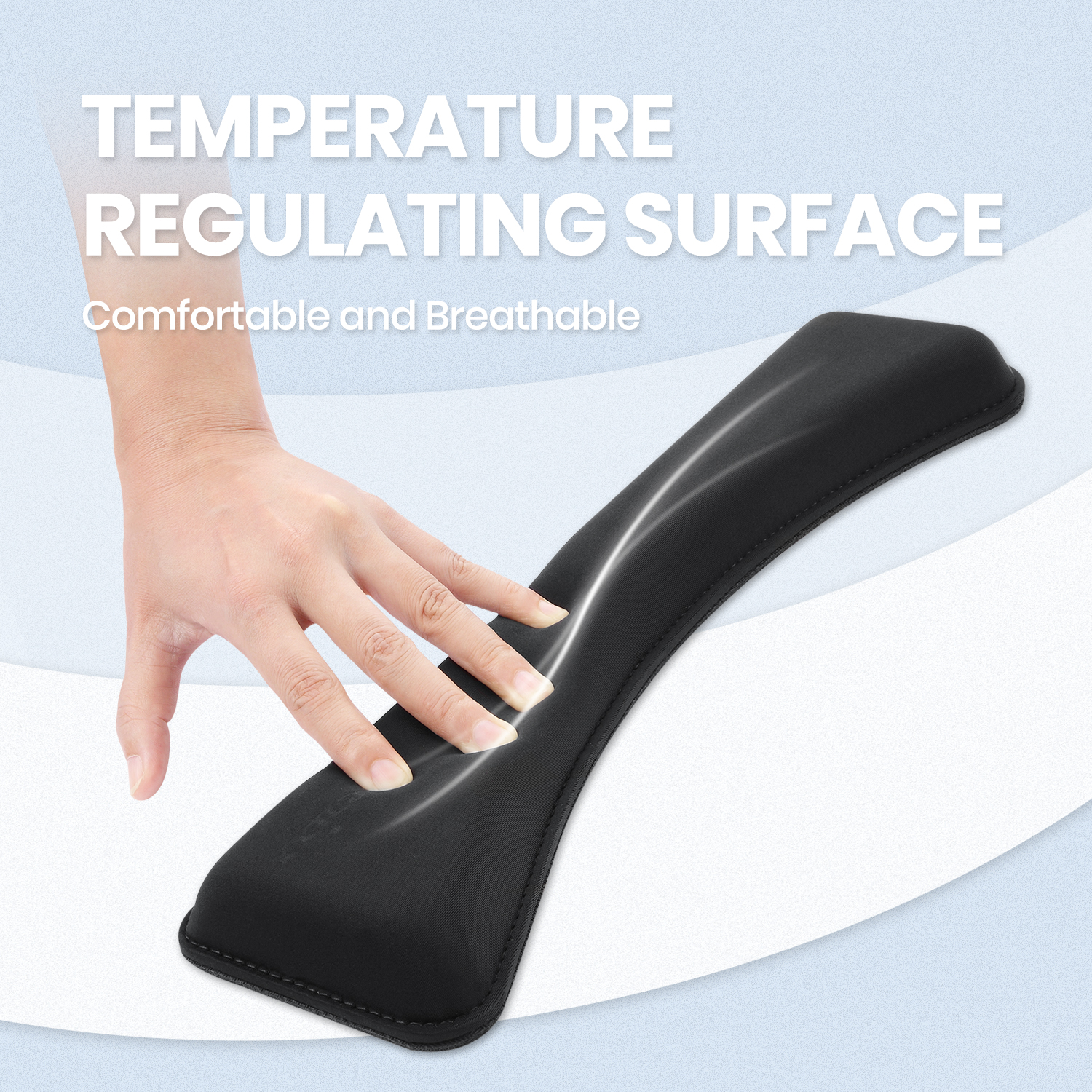 KEEP YOU COOL ALL-DAY
The combination of the breathable cover and the cooling gel layer provides you with the ultimate comfort. The cooling-gel infused layer reduces heat built-up all day.
Ergonomic Work Space
It is specifically designed for ergonomic keyboards without number pad area. The ultimate wrist rest that is designed for ergonomic keyboards, such as: PERIBOARD-613, PERIBOARD-413, and more.