PERIBOARD-613 B - Wireless Ergonomic Keyboard 75% plus Bluetooth Connection
Mini Split-Key Keyboard - Ergonomic mini keyboard with curved keys and split-key sloped structure that promotes natural arm and hand position while typing to minimize chances of RSI, and carpal tunnel syndrome.
Palm Rest Support - Integrated palm rest helps to maintain a more relaxed typing angle by supporting the palm and wrist, which reduces median nerve pressure to minimize tensions on the forearm.
Wireless Dual Mode - Change between Bluetooth or wireless 2.4 GHz connection by switching the connection mode at the bottom of the keyboard; Nano receiver is stored safely in the compartment at the bottom of the keyboard.
Comfortable Typing Feeling - High-quality key switches that provide responsiveness and resistance for a tactile and comfortable typing feeling. Long travel distance offers you a satisfying typing feeling and decreases the chances mistyping.
System Requirements: Windows 7, 8, 10 (and above) and Mac OS.
Dimensions: 

15.75 x 10.83 x 1.65 inches

Weight: 1.81 lb.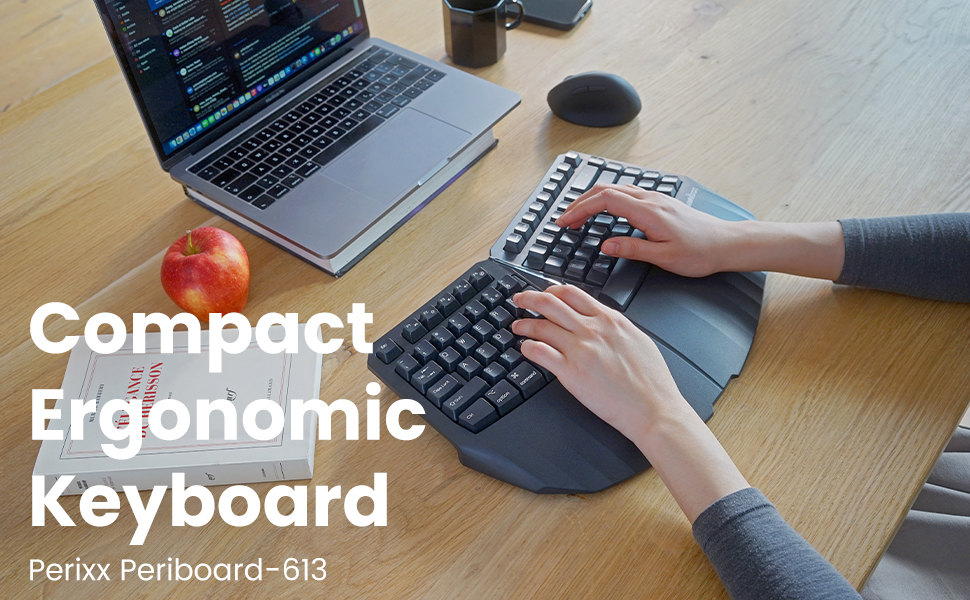 Mini Split Keyboard
Keyboard designed with your comfort and productivity in mind. Mini keyboard with the keys separated into the left and right panel and gently sloped structure to encourage a more relaxed natural hand and wrist position.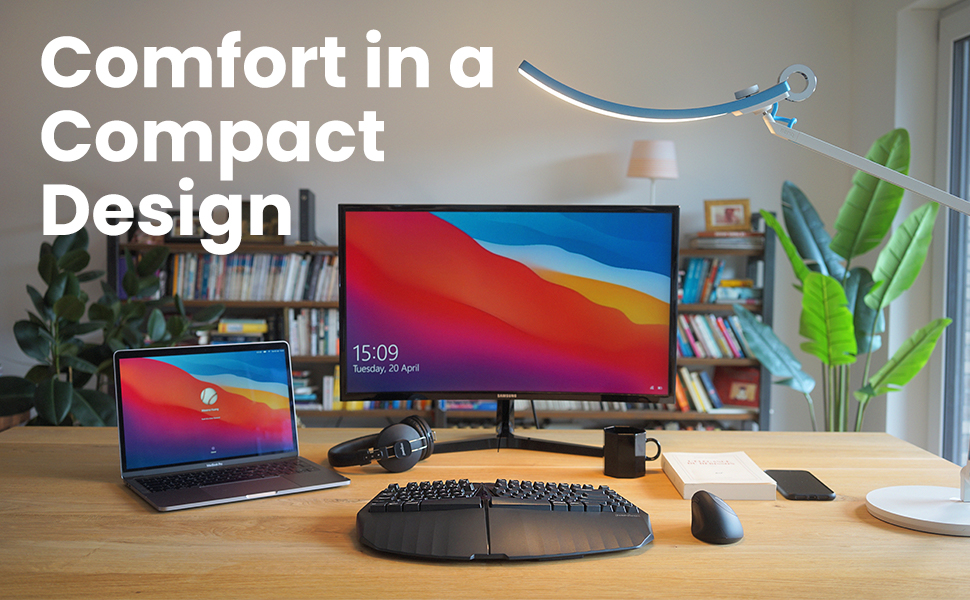 Mini Layout
The compact design helps to position the computer mouse close to the keyboard, simultaneously preventing unnecessary stretching of the forearm to maintain a more natural ergonomic position all day.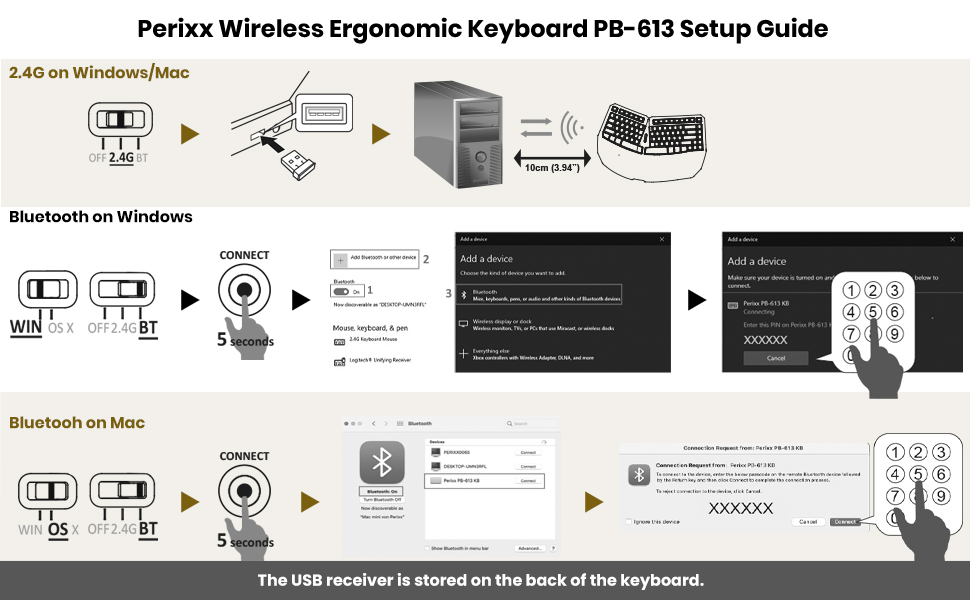 Dual Wireless Mode
This keyboard allows you to connect via wireless 2.4GHz or Bluetooth mode. You can change the connection type simply by switching the connection mode control button at the bottom of the keyboard.