PERIBOARD-331 - Wired Backlit USB Full-Size Keyboard with Scissor Keys and Large Letters
Illuminated Keyboard - The

laser-etched big font keys

are bigger than in the other traditional keyboards to ensure that the keys are

durable, sharp, and easy to read

. This keyboard also features easy adjustable lighting brightness shortcut by pressing (Fn + backlit hotkey) which makes this keyboard

perfect for low visibility environments.

Low-profile Scissor Keys - The

high-quality scissor key mechanism

provide stability and responsiveness that ensure every keystroke is as quiet and comfortable as possible.
Minimalistic Design - The futuristic, low profile design and the sleek concave keys gives this keyboard a

modern-look

for a neat and minimalistic desk setup with maximum function.
Compatibility -  Windows 7, 8, 10, macOS, Linux, Chrome OS (the multimedia shortcut keys are designed only for Windows operating systems. If you are using another operating system, the media keys will follow the Setting of your system)
Dimensions - 

6.85 x 4.61 x 0.83 inches

Weight - 1.12 lb
Cable length - 5.9 ft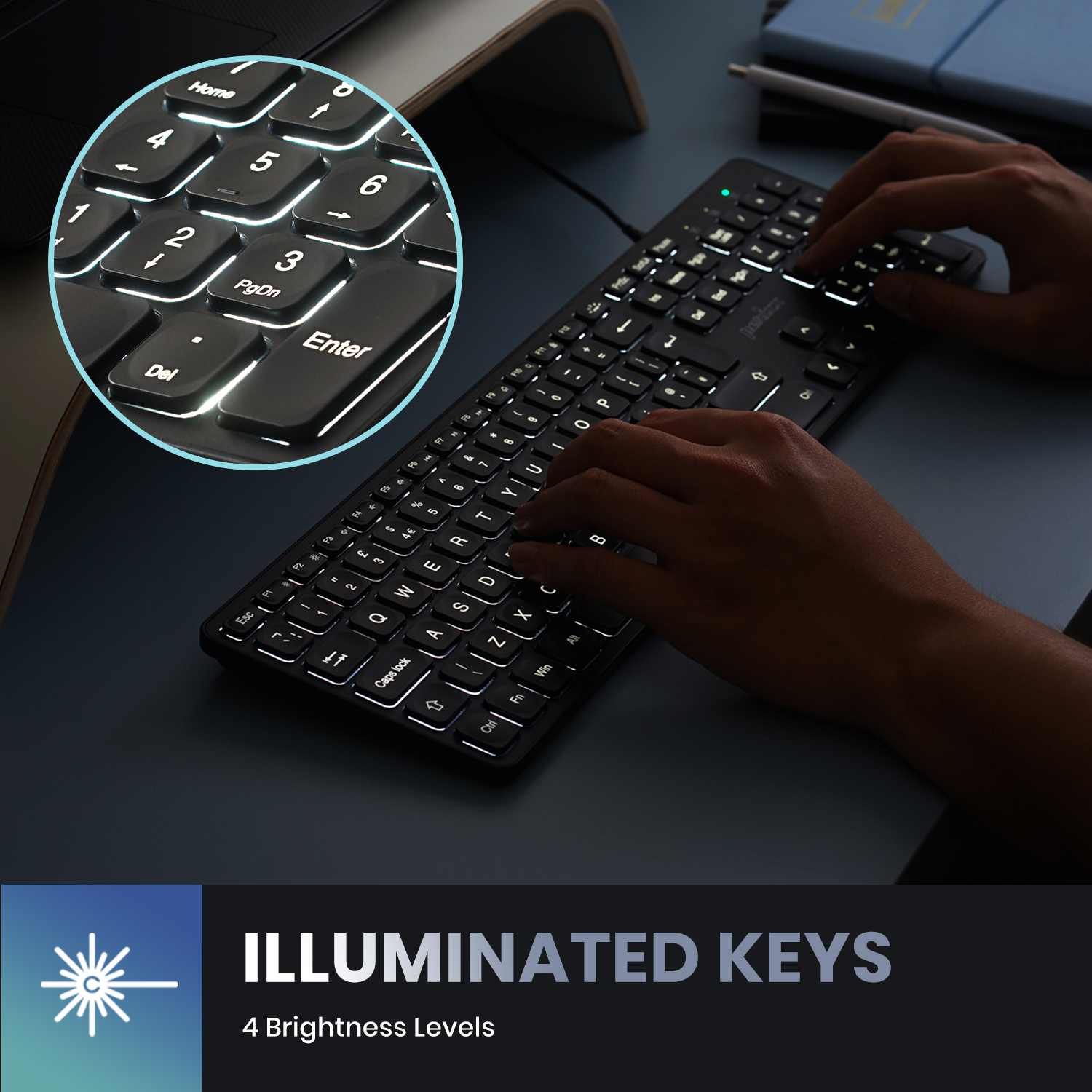 Illuminated, Bold Keys
Four-level adjustable backlight brightness to suit every lighting condition without straining the eyes. The letters of the keys are large fonts, and laser-etched which makes it easy to read and provides beautiful key illumination.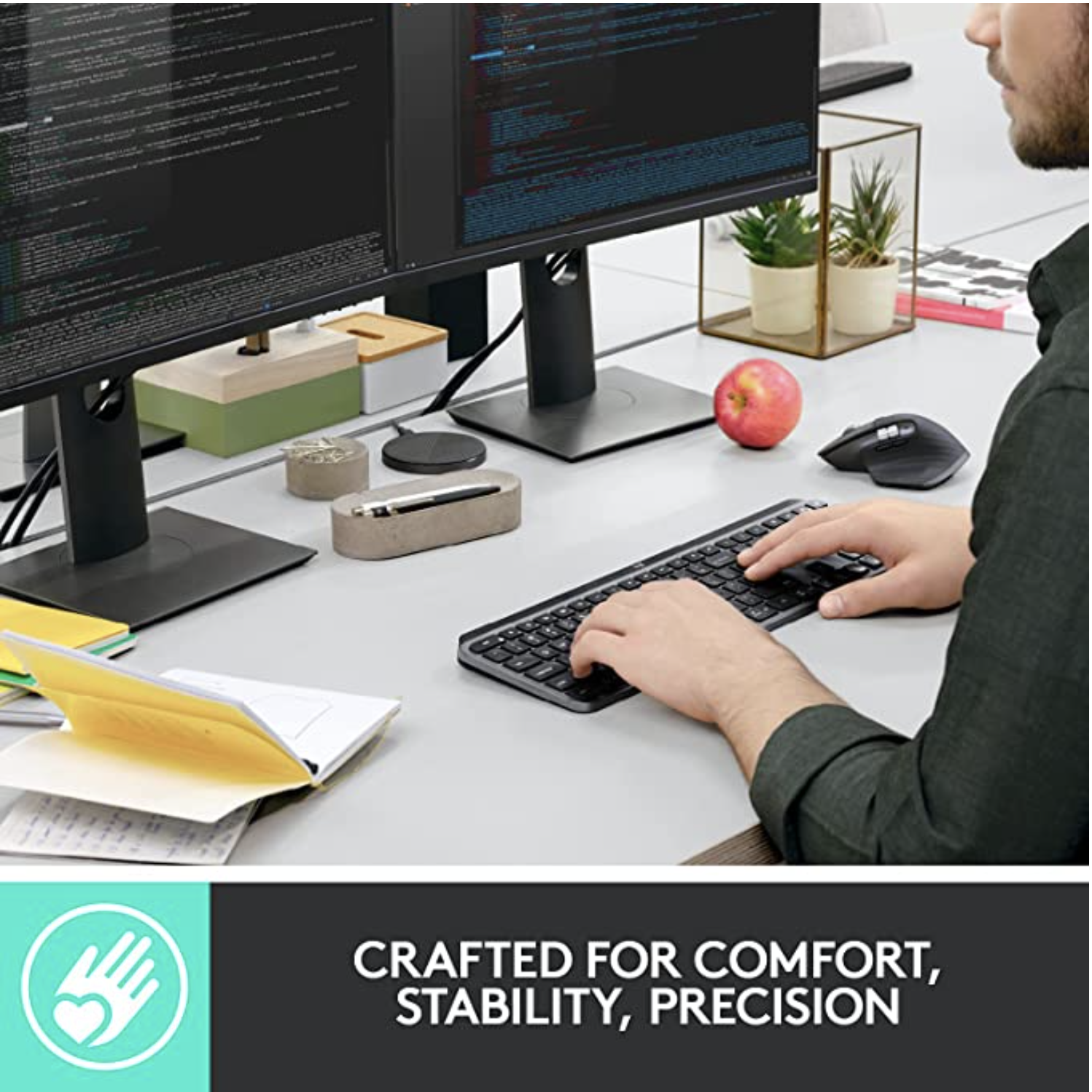 Sculpted Keys
PERIBOARD-331 is designed with a mixture of concave and convex keys for the most effecient typing experience. The concave keys conform to the shape of your fingertips to ensure a responsive and comfortable key press while the keys in the last row are convex to match the angle of your fingers when hitting the keys. Each button is coated with a matte finish to give a smooth and fluid typing experience.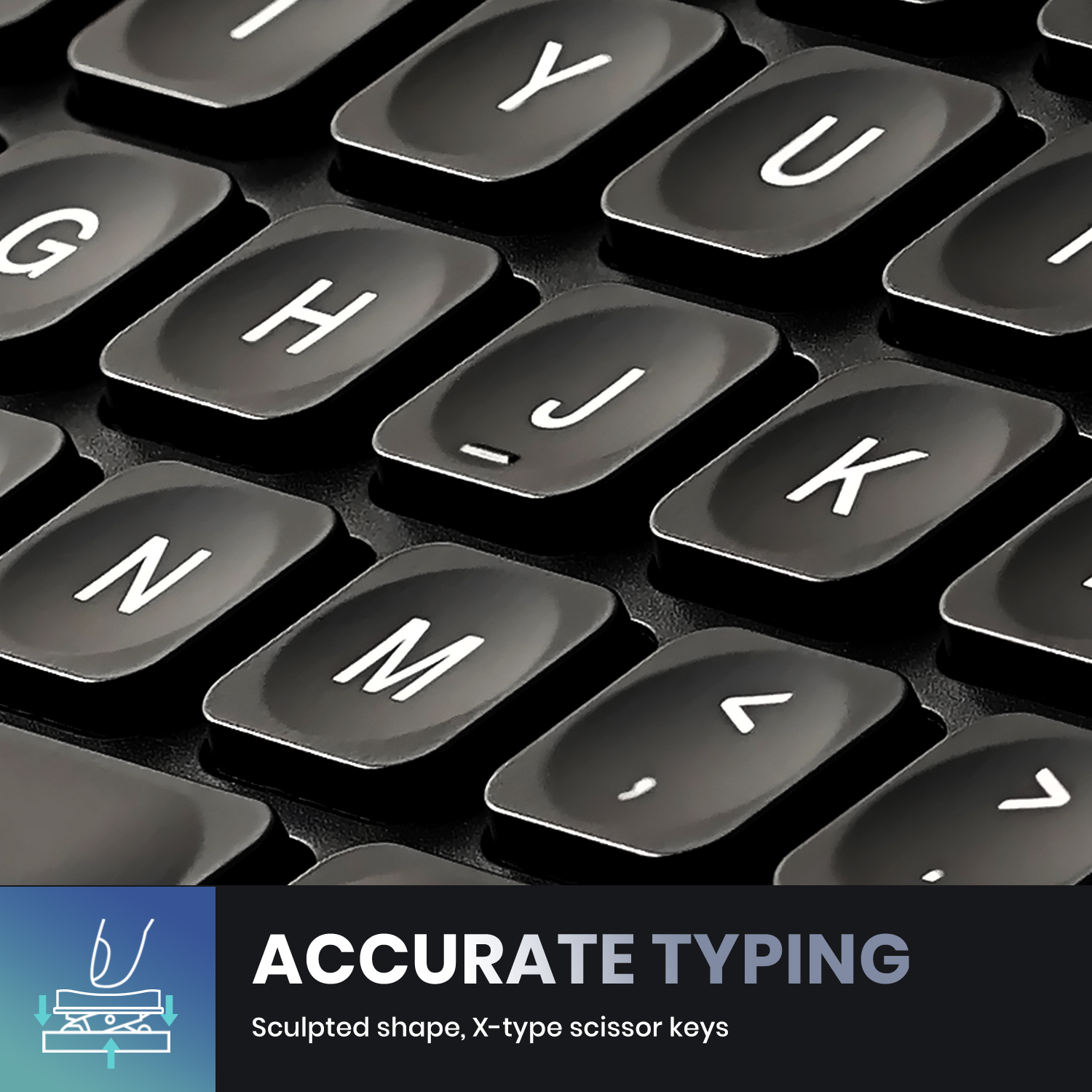 Tough Keys
The PERIBOARD-331 frame is built to be as sturdy as a keyboard can be. It was designed with high-quality scissor keys and four rubber grips on each corner keep the keyboard stay in place when working.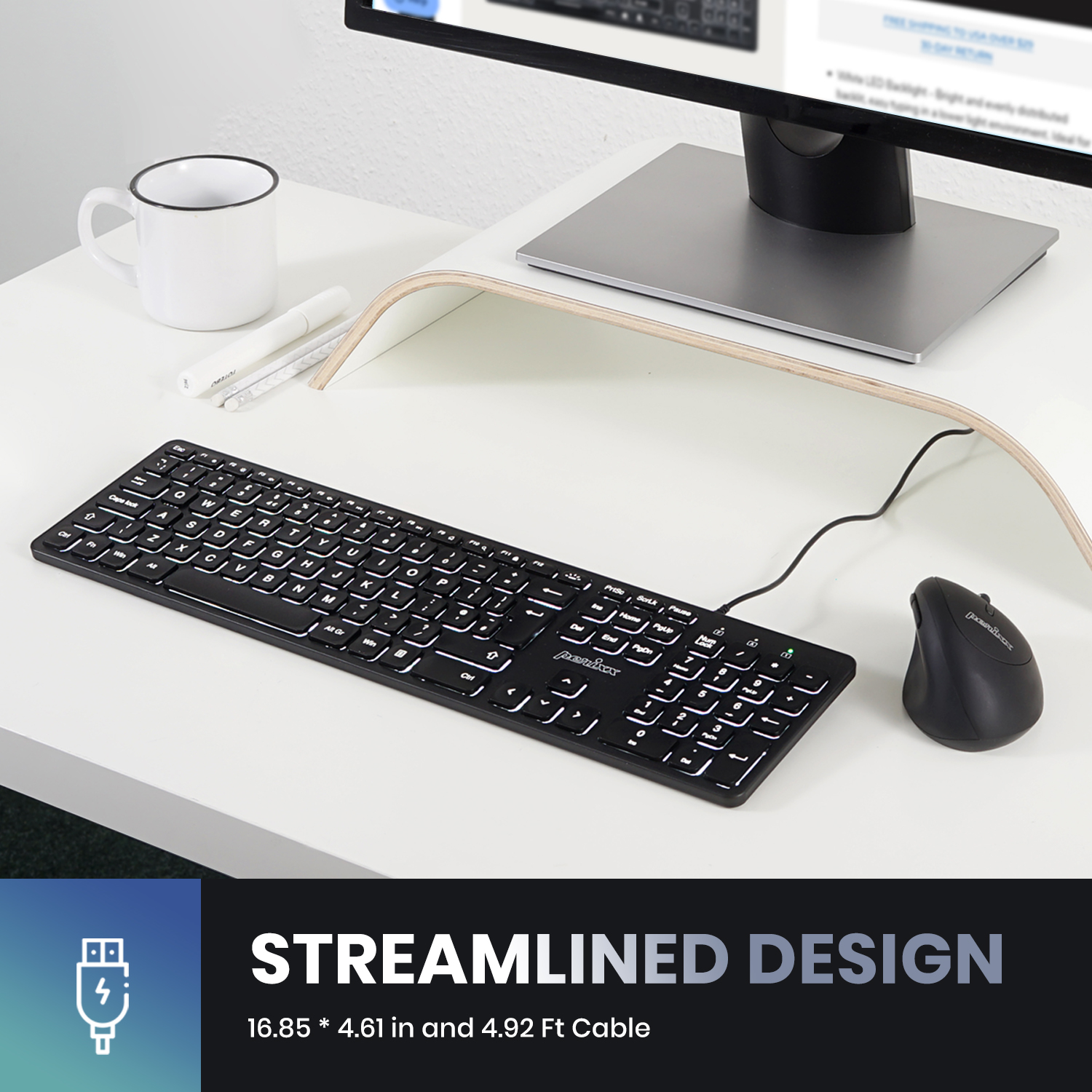 Productivity Keyboard
The modern design includes sculpted keys designed specifically for your fingers to provide comfort and stability. The PERIBOARD-331 is a full-size keyboard with an integrated numbers pad and additional dedicated hotkeys for maximum productivity.