PERIBOARD-330 - Wired Backlit Ergonomic Split Keyboard with Adjustable Palm Rest, Extra USB Ports and Scroll Wheel
Ergonomic Split Key Design - A

full-size keyboard

with a curved design that separates the keys into several clusters to optimize the placement of the left and right hand to

reduce bending your wrist outwards while typing.

Adjustable Wrist Rests - PERIBOARD-330 is a

set of keyboard and an attachable wrist rest raiser

with magnet technology to adjust to three different typing angles for a relaxed and personalized typing experience.
12 Multimedia Keys - Featuring

12 multimedia and hotkey functions

for more productivity and efficiency.
Additional USB Ports - 

Convenient design with 

2 extra USB port

s

to connect to your input devices. The perfect solution for limited USB ports on your laptop or PC.
Illuminated Keys -

Beautiful and adjustable white backlighting

for easy to see keys; Suitable for working environment with dimmer lighting
4-way Tilt Scrolling - Easily

scroll up and down, left to right

the pages and applications with the integrated scroll-wheel that can scroll four ways
Slim Design - Curved key top geometry with a naturally arched shape and integrated adjustable palm rest stand that

promotes a neutral wrist position

on a slim design with low profile keys. 
System Requirements - Windows 7, 8, 10 and later versions
Dimensions - 

18.23 x 8.94 x 1.54 inches

Cable - 5.9 ft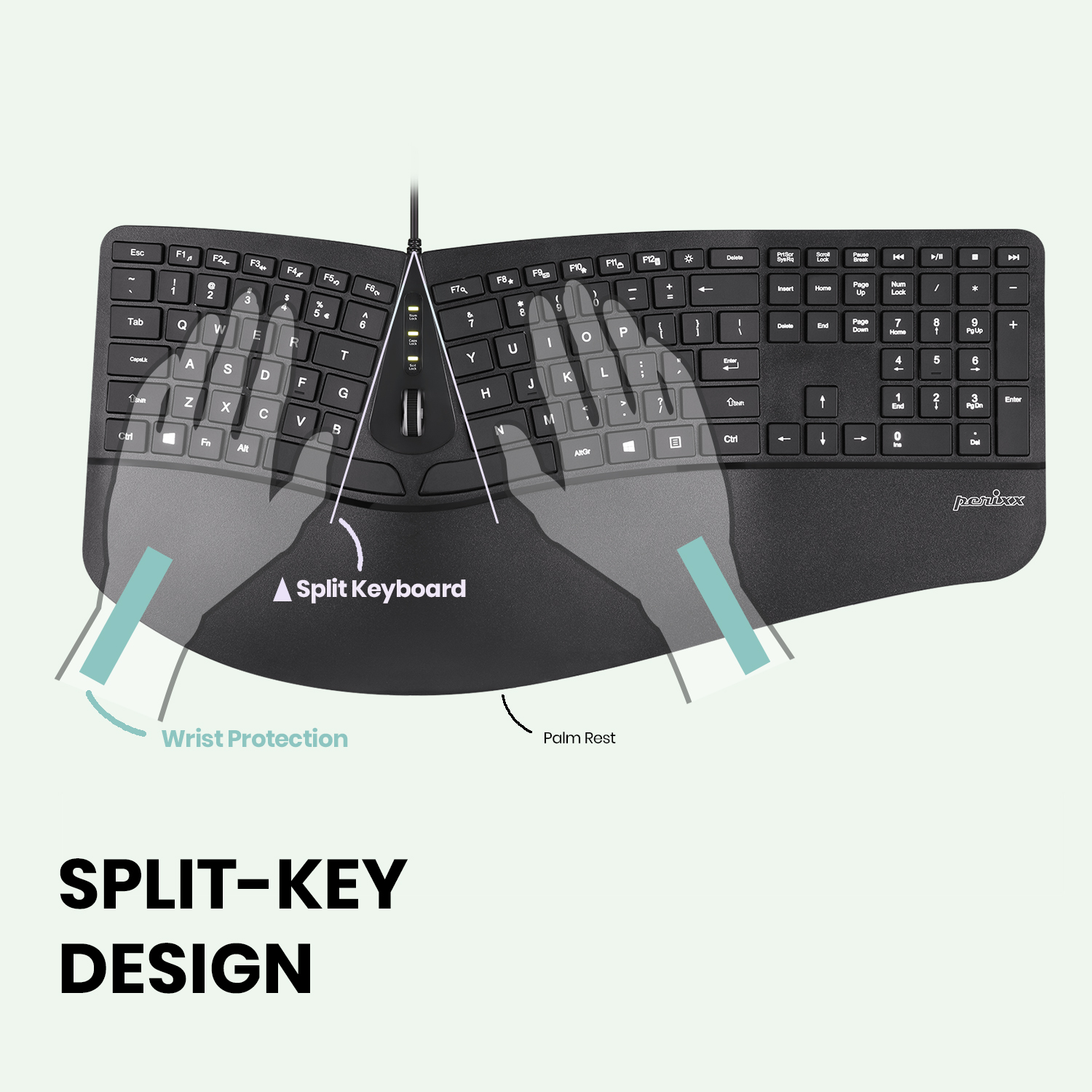 Split Key Design Keyboard
Type in comfort with PERIBOARD-330. A full-size keyboard with split-key and 3D curve. With only 1,54 inches (38mm) at its thickest part, which makes it a stylish and thin profile with an ergonomic design.
The 3D design refers to the undulations in the height of the key set that is beneficial to improve comfort while typing. The split-key design separates the key clusters into three groups reducing ulnar deviation by keeping your and forearms in a relaxed and more natural position.
Beautiful illuminating keys
Light up your workspace with PERIBOARD-330 white backlighting, which makes the keys easy to read even in the dark. The lighting is adjustable, and it does not strain your eyes.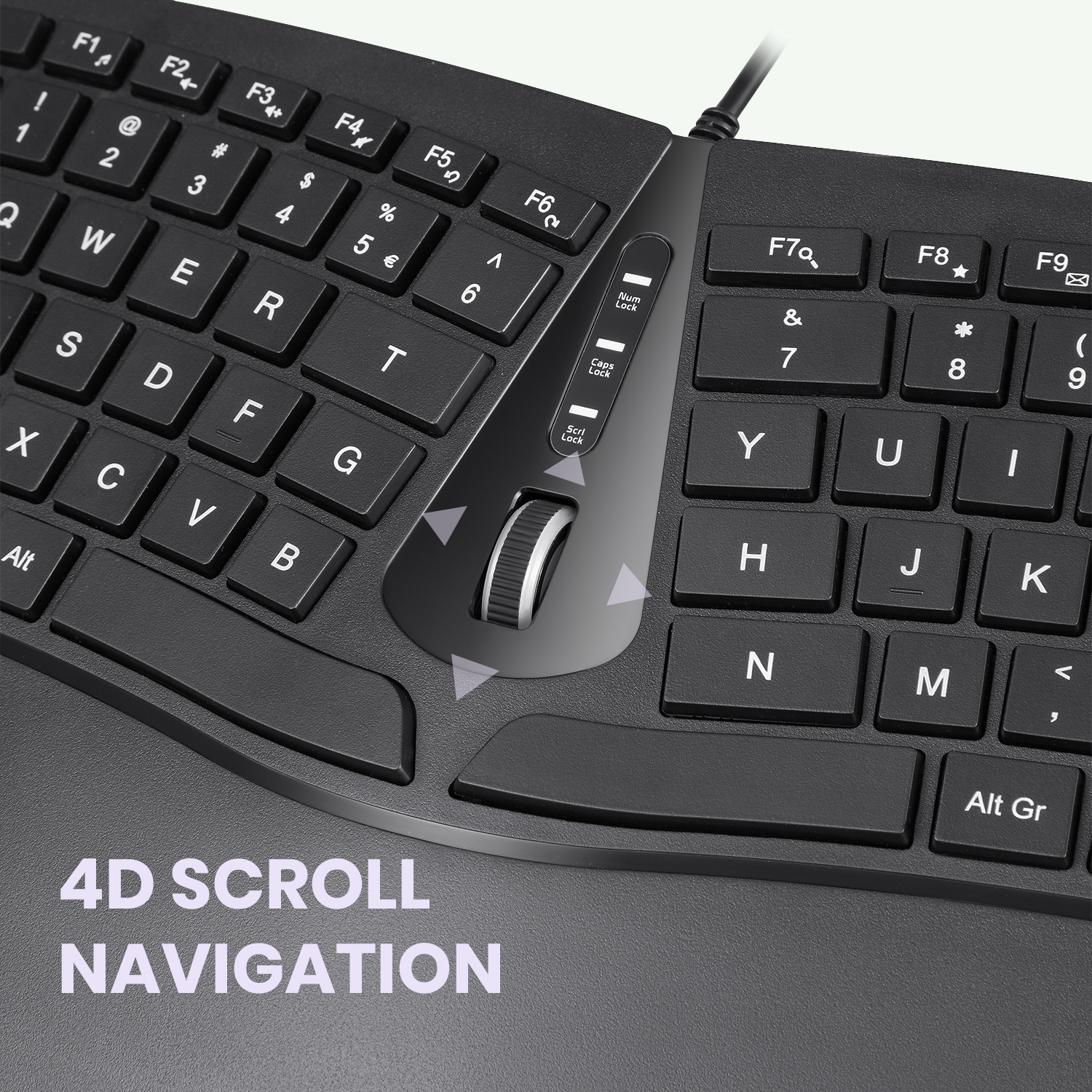 Comfortable scrolling
PERIBOARD-330 features a built-in scroll wheel with a tilt function that can be tilted 4 ways for page navigation (up, down, left, and right).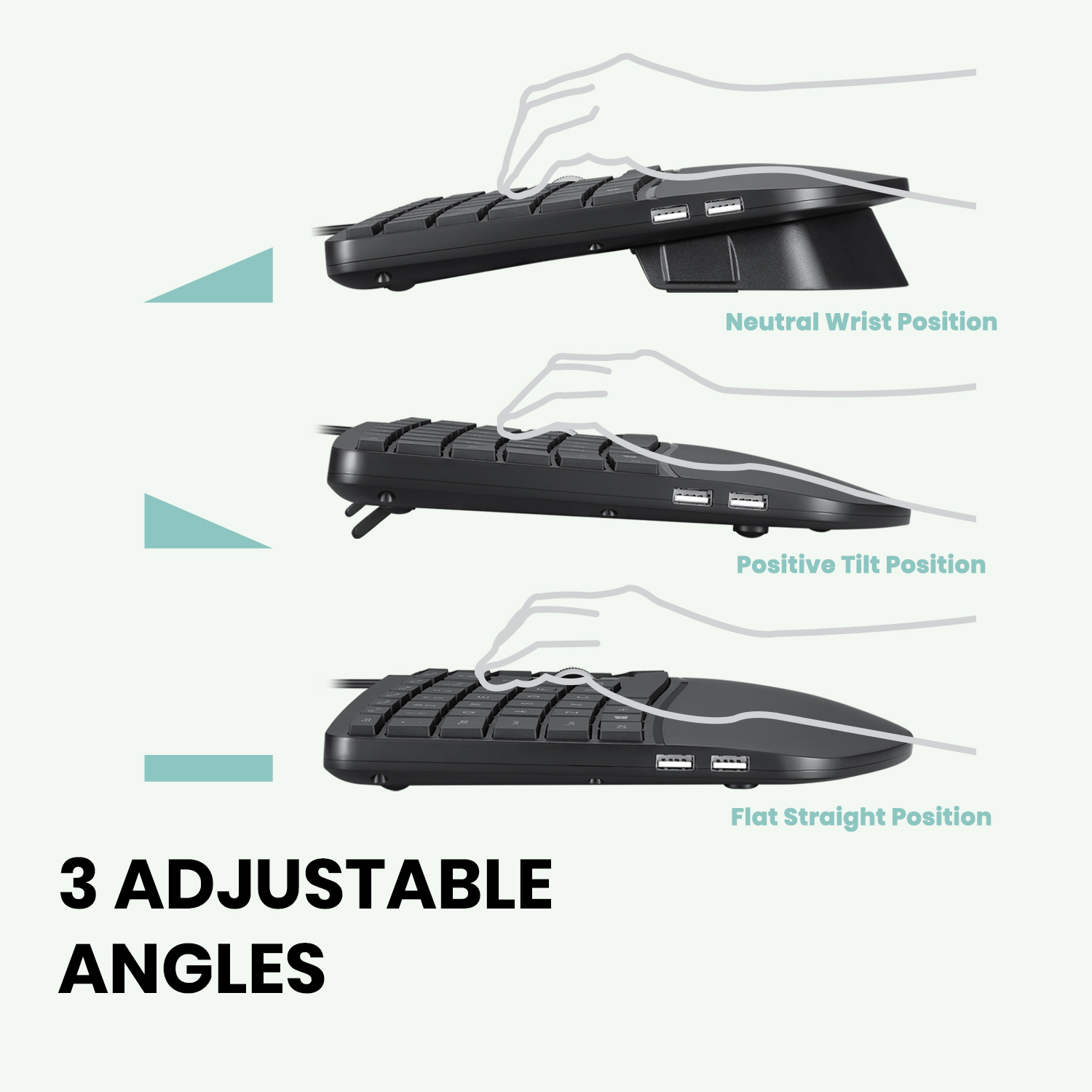 Adjust to your ideal typing angle
You can adjust the tilt of the keyboard angle however you want to with its built-in wrist rest raiser to adjust the height to suit your typing position.
The magnetic palm rest extender that can be easily attached to the bottom of the palm rest. This setting will give you a negative tilt angle that promotes a neutral wrist position.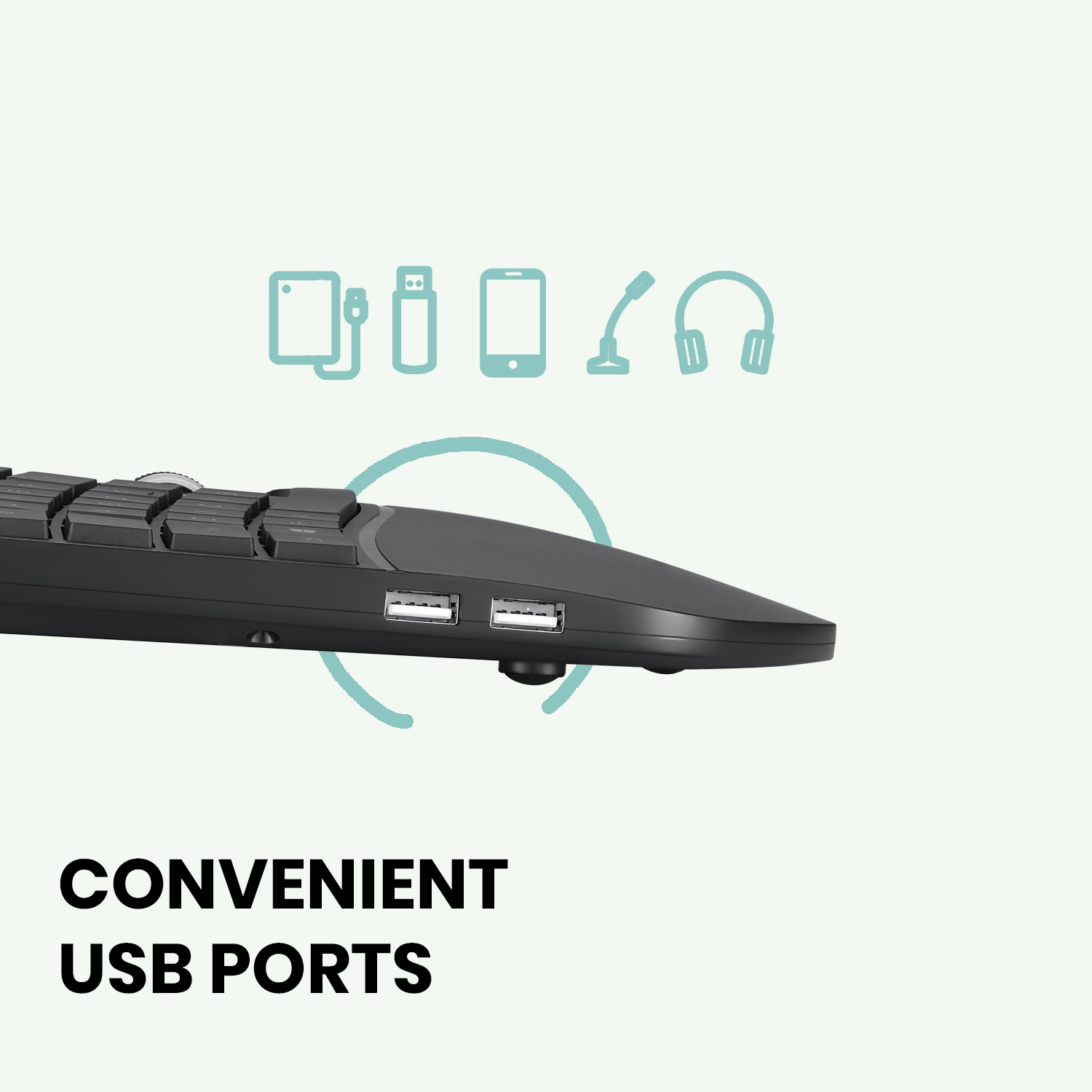 Convenient USB Ports
PERIBOARD-330 is designed with two extra USB ports for extra convenience. The perfect solution for laptops and computers with limited ports.