Perixx PERIBOARD-432 Wired Mini USB Keyboard with Large Print Letters
Mini and Ultra Thin - This is a wired keyboard with a compact, slim design allowing you to

minimize the space taken up on your desk/work area

which is perfect for work environments with limited available space.
Low-Profile Scissor Keys - The

h

igh-quality scissor key mechanism

provides stability and responsiveness which makes every keystroke quiet and comfortable. The

low profile design

and the beautiful combination of the concave and convex keys give this keyboard a modern look, for a

neat and minimalistic desk setup.

Etched Keys - Featuring

laser-etched big font letters

ensure that the keys are durable, sharp, and easy to read making this product great for the visually impaired.
Multimedia Keys - There are

dedicated shortcuts for the home button

, adjusting display brightness, and multiple media controls. You can access these hotkeys by

simply pressing Fn+Fn Lock

to activate the multimedia keys instead of the standard F1 - F10 function.
Compatibility: Windows 7, 8, 10, macOS, Chrome OS (the multimedia shortcut keys are designed only for Windows operating systems; If you are using another operating system, the media keys will follow the Setting of your system);
Dimensions: 285 x 116 x 21 mm;
Product Weight: 0.75 lb
Cable Length: 5.9 ft.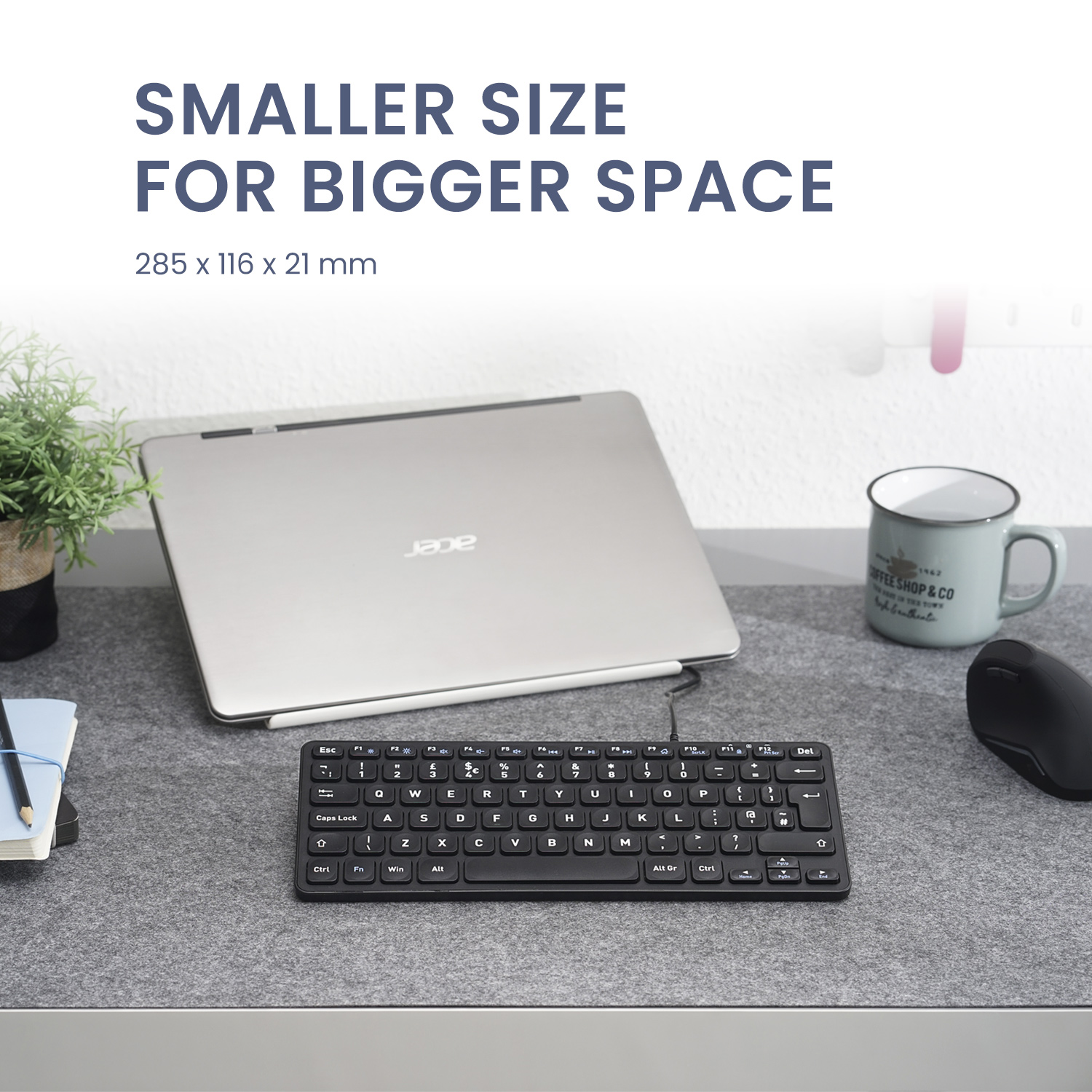 Powerful Mini Keyboard
This mini design will save more desk space without compromising productivity. Built without number pad area allowing you to minimize the space taken up by this keyboard. This modern design features sculpted keys made specifically for comfort and stability. This keyboard also features hotkey shortcuts for easy accessibility on your device.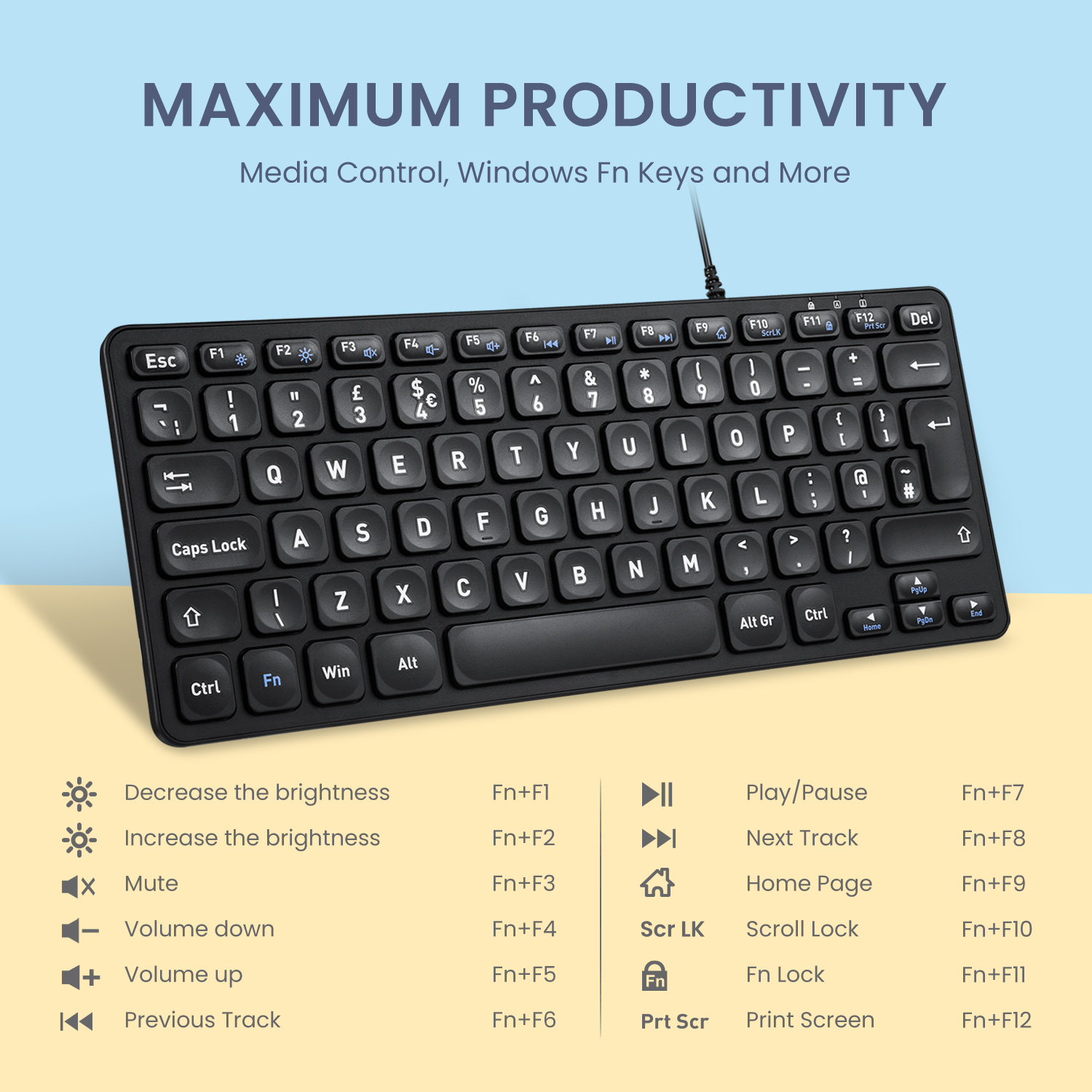 Maximum Productivity
With easy to access hotkeys, you navigate and control your device with ease by simply pressing the Fn key with your desired function.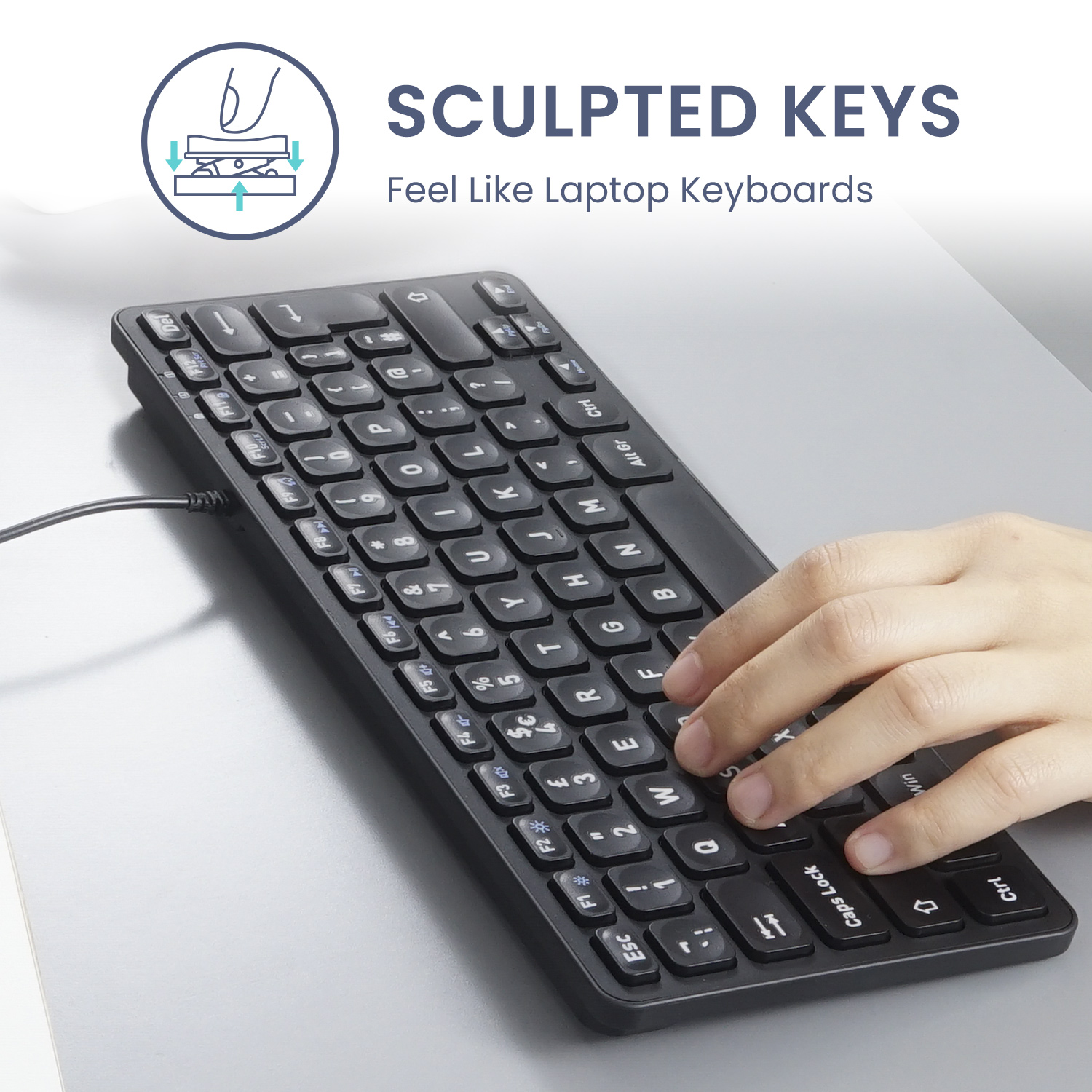 Sculpted Keys
PERIBOARD-732 is designed with sculpted keys and scissor switches and a mixture of concave and convex key designs. The concave keys allow for the a natural fit for your fingertips to promote a resposive and comfortable typing experience. The top and bottom row of keys are convex to match the angle of your fingers hitting the keys.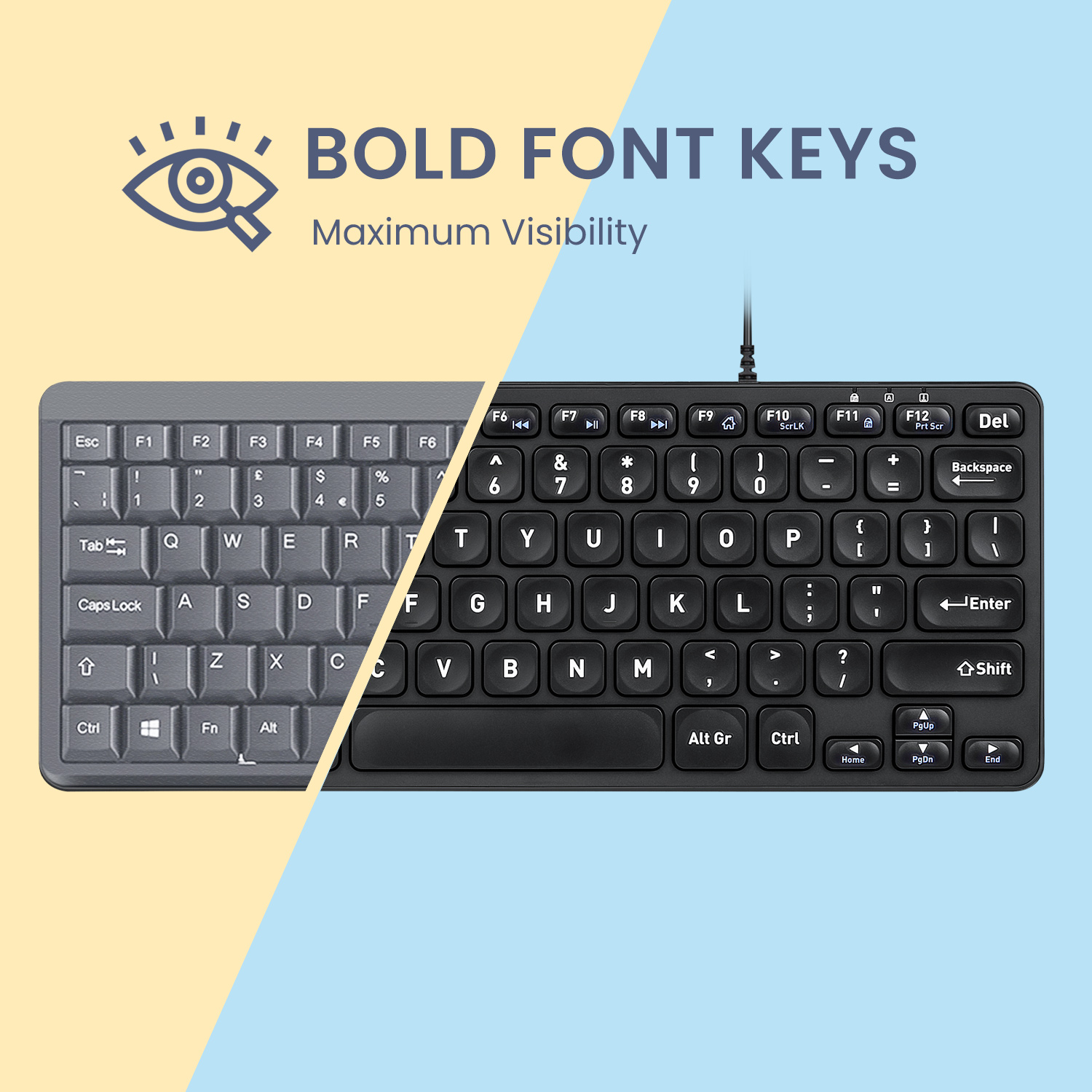 Bold Font Keys
This keyboard features keys with a large, bold font which makes this product great for people who are visually impaired.