PERIPRO-511 - 4 Layer Ergonomic Wrist Rest Pad for Keyboards with Cooling Effect and Anti-Slip Base
Ergonomic Comfort - An

ergonomic wrist rest

with a curved design,

suitable for compact ergonomic keyboards with split-design

, such as PERIBOARD-613, PERIBOARD-413. Highly recommended for users who are typing for long hours and who wish to further minimize muscle strains from repetitive movements. 
Supportive Cushion - Designed with

4 interior layers for extra cushio

n to alleviate wrist discomfort. Design is suitable for different typing techniques. 

The foam adapts

to the shape of any hand sizes and provides hours of exceptional comfort and support.
Durable Construction - The wrist rest is

soft

yet

firm

with

anti-fray stitching

that is built to last for a long time.
Anti-slip Base - The textured, PU rubber base provides

heavy grip, preventing sliding or unwanted movement

s. 
Cooling Gel Cushion-

Temperature-regulating surface with cooling gel cushion

that keeps your wrist at bay. Optimal comfort through long hours of gaming or working.
Dimensions - 15.35 x 4.21 x 1.14 inches
Weight - 

0.62 lb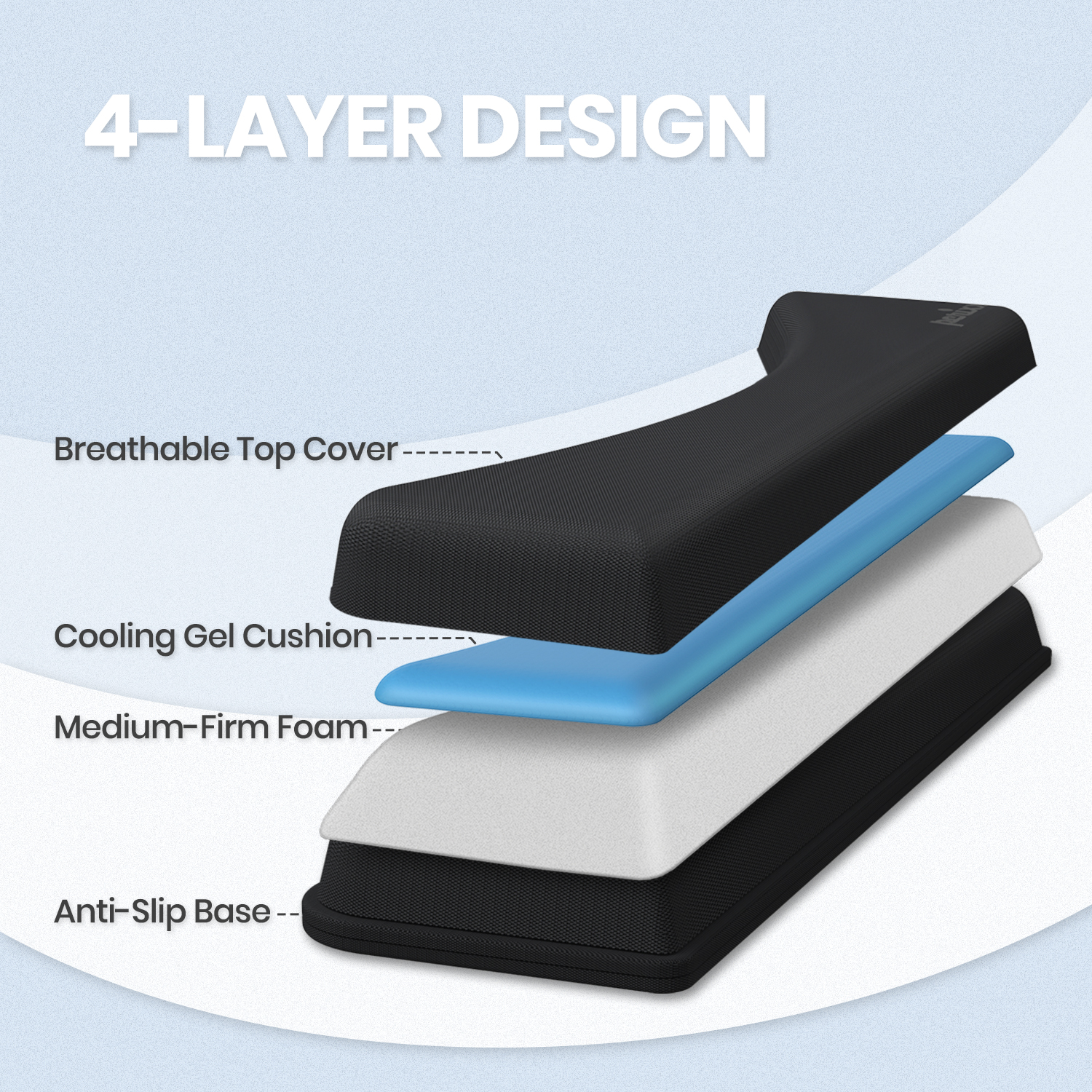 ERGO WRIST REST
Peripro-511 is the ultimate ergonomic wrist rest that provides you with cushioned feeling. The soft-yet-firm 4 layer design provides your wrists with the extra necessary support, but does not cause any additional pressure. Peripro-511 will alleviate any muscle discomfort cause by long hours typing/gaming.
PERIPRO-511 layers contain a top layer of cooling gel, comfy foam, anti-skid base, and breathable material at the top to keep you comfortable all day.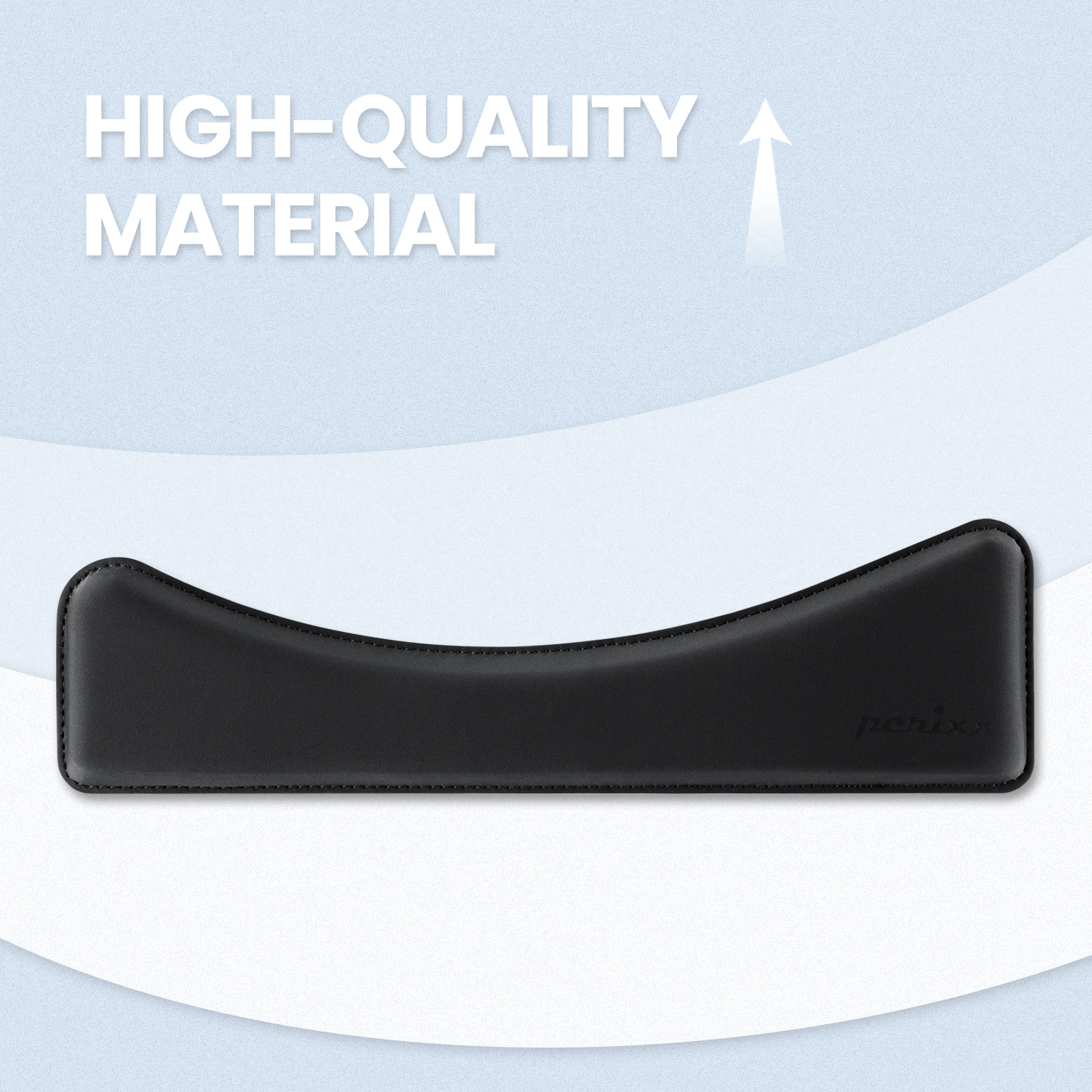 STAY IN PLACE
PERIPRO-511 wrist rest is crafted with high-quality materials and a robust design. The anti-skid base keeps it in place, even during heated gaming sessions.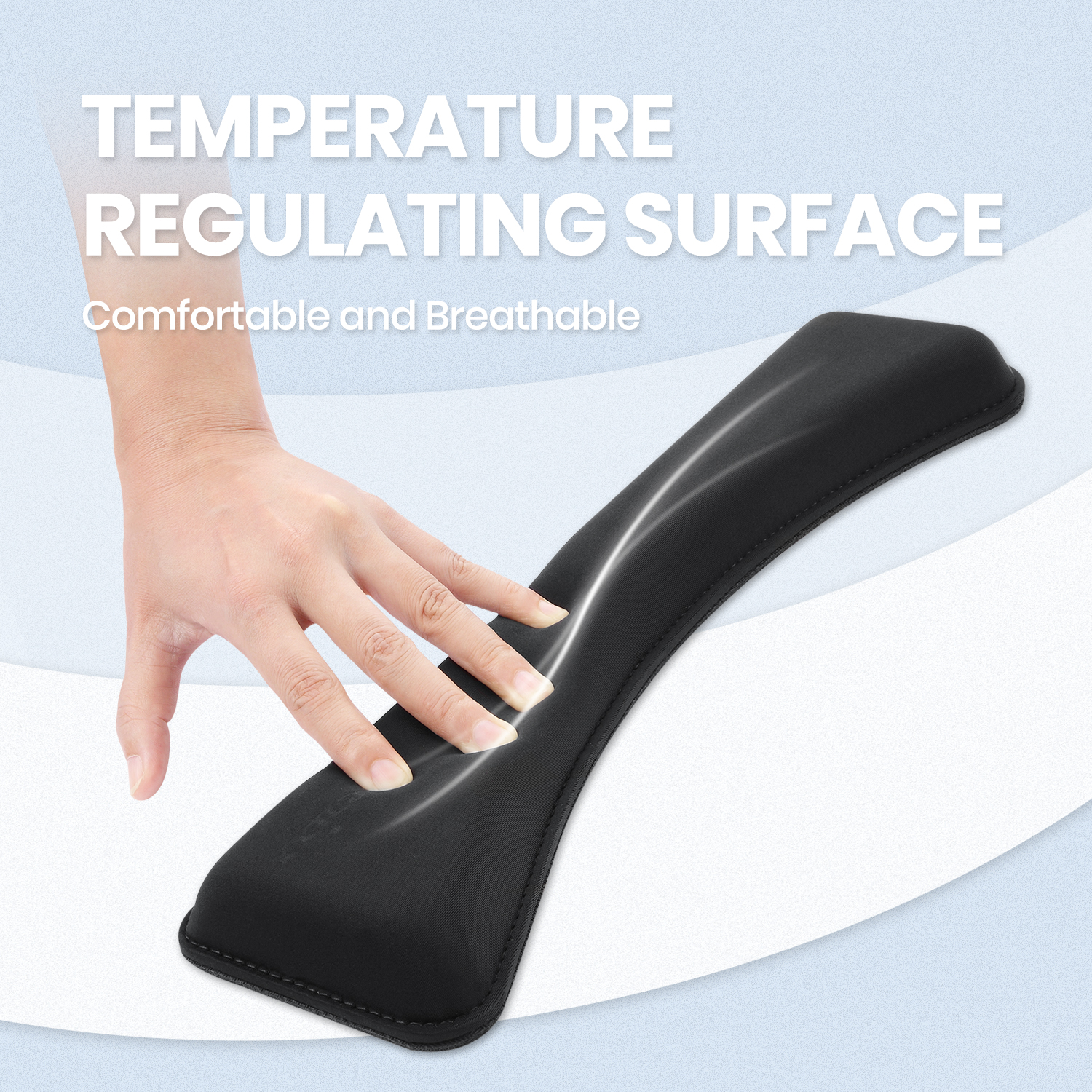 KEEP YOU COOL ALL-DAY
The combination of the breathable cover and the cooling gel layer provides you with the ultimate comfort. The cooling-gel infused layer reduces heat built-up all day.
Ergonomic Work Space
It is specifically designed for ergonomic keyboards without number pad area. The ultimate wrist rest that is designed for ergonomic keyboards, such as: PERIBOARD-613, PERIBOARD-413, and more.