PERIMICE-813B Bluetooth & 2.4 G Ergonomic Vertical Mouse 3-in-1 Multi-Device Multi-OS
Mouse With Ergonomic Principles

 

- 

Vertical mouse design

 

promotes

 

natural handshake position

 

to prevent the twisting of the forearm for less muscle strain and better posture.
3 Wireless Connectivity

 

- 

Portable mouse

 

without cable-hassle, equipped with

 

three wireless connection

 

modes - wireless

 

2.4 GHz,

 

Bluetooth 5.0, and

 

Bluetooth 3.0

 

- 

connect up to three different devices and switch between them easily. 

Comfortable Design - Combined with rubberized coating on the side of the mouse to provide better grip and more comfort. 
High-precision Mouse Control - 

Precise tracking movements

 and accurate navigation with Perixx optical sensor. Change DPI sensitivity with easy-reach control buttons.  Adjustable 

3 DPI

 levels of the 

800/ 1200 / 1600

. 
Compatibility - Windows OS, Linux Ubuntu 16.04, Chromebook, iPadOS, Android, Amazon Fire Tablet; Partial compatibility with macOS (forward and backwards buttons are not available for macOS)
Mouse Orientation

 

- Right Handed 
DPI - 800 / 1200 / 1600
Operating Range - around 33 ft. 
Dimensions - 4.92 x 2.44 x 3.03 inches
Weight - 0.2 lb
Our recommended bluetooth mice
PERIMICE-802 B - Bluetooth Mini Mouse 1000 DPI Wide Compatibility Power Saving Mode
PERIMICE-803A Wireless Multi-Device Ergonomic Mouse 2.4GHz & Bluetooth Connection
Perixx PERIMICE-619B Bluetooth Portable Vertical Mouse - Wireless 3-in-1 Multi-Device Spec - Silent-Click - Portable Compact Size - Black - Right Handed
PERIMICE-802 W - Bluetooth White Mini Mouse 1000 DPI
Perixx PERIMICE-802 Wireless Bluetooth Mouse - Portable Design - Compatible with Windows, iOS, and Android PC, Laptop, Tablet, and Smartphone - Graphite Gray
Perixx PERIMICE-802PP Wireless Bluetooth Mouse - Portable Design - Compatible with Windows, iOS, and Android PC, Laptop, Tablet, and Smartphone - Purple
Perixx PERIMICE-802PK Wireless Bluetooth Mouse - Portable Design - Compatible with Windows, iOS, and Android PC, Laptop, Tablet, and Smartphone - Pink
Perixx PERIMICE-802BL Wireless Bluetooth Mouse - Portable Design - Compatible with Windows, iOS, and Android PC, Laptop, Tablet, and Smartphone - Blue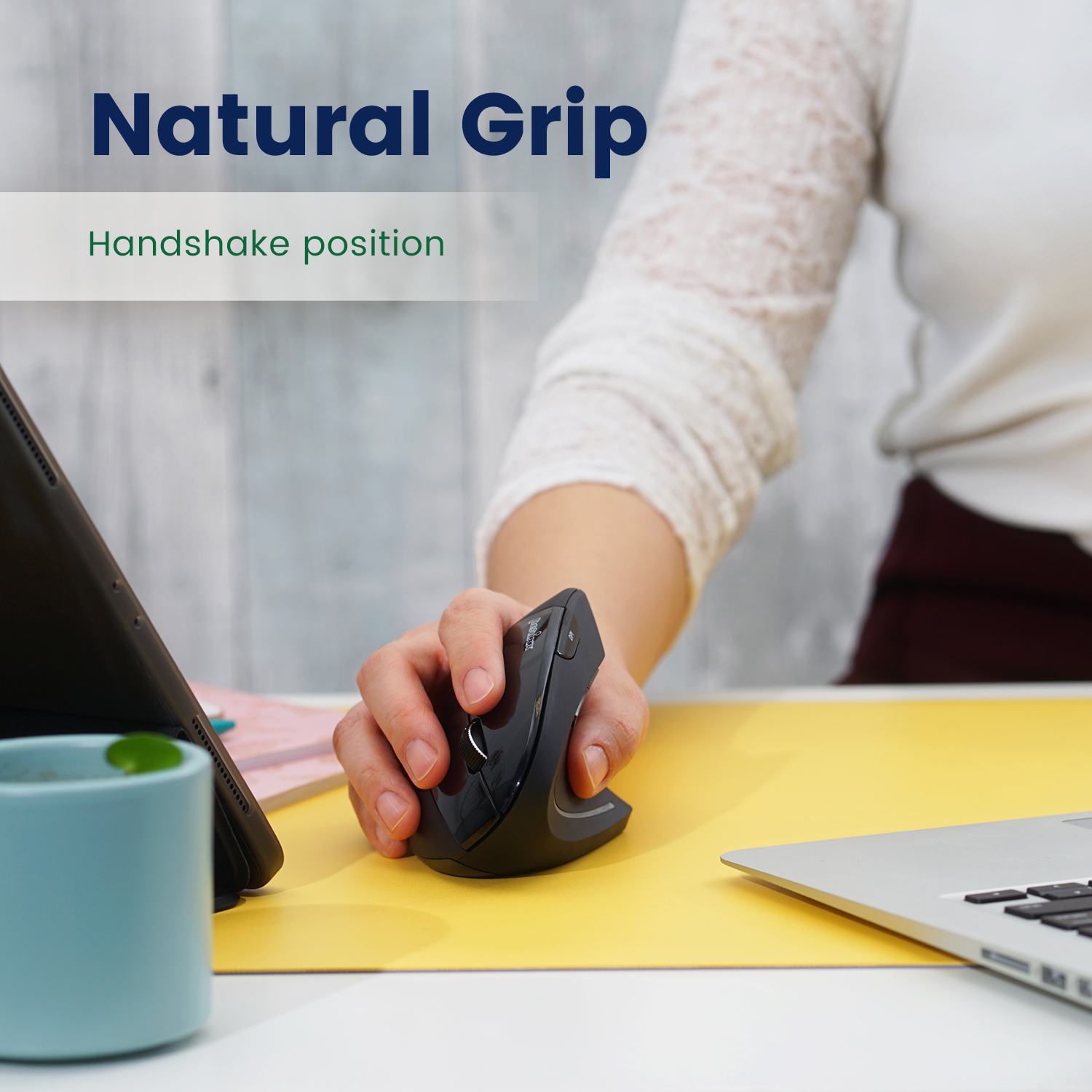 Wireless Multi-Device Vertical Mouse
The vertical design will keep your wrist at bay by promoting a natural handshake position without forcing your wrist and forearm to twist unnaturally.
Place your palm comfortably on the mouse instead of hovering your wrist in the air like you would with a standard mouse (non-ergonomic).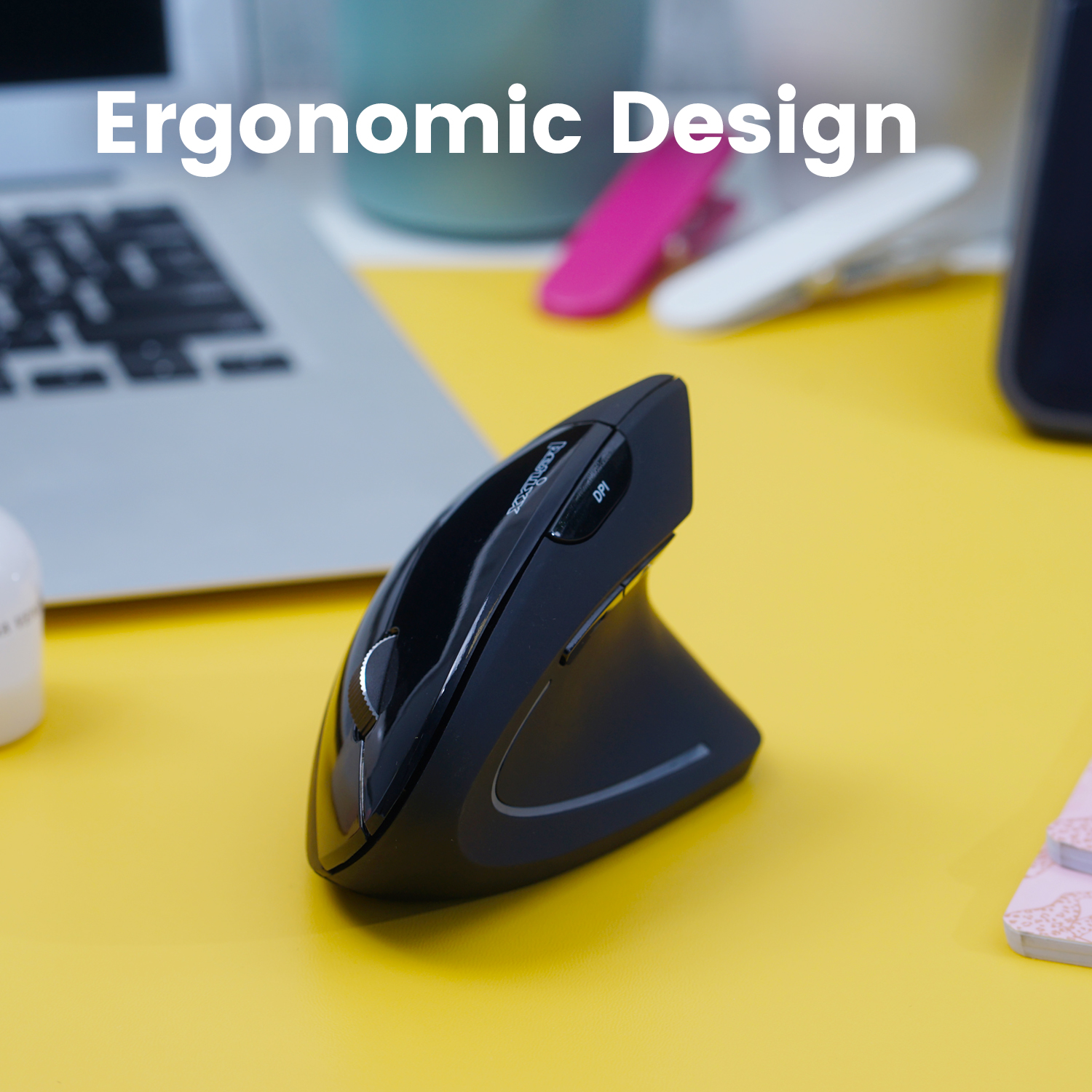 Comfortable Hand-Grip
PERIMICE-813 streamlined design will look good on your desk with a high-quality rubber coating that is comfortable to hold and does not get easily dirty.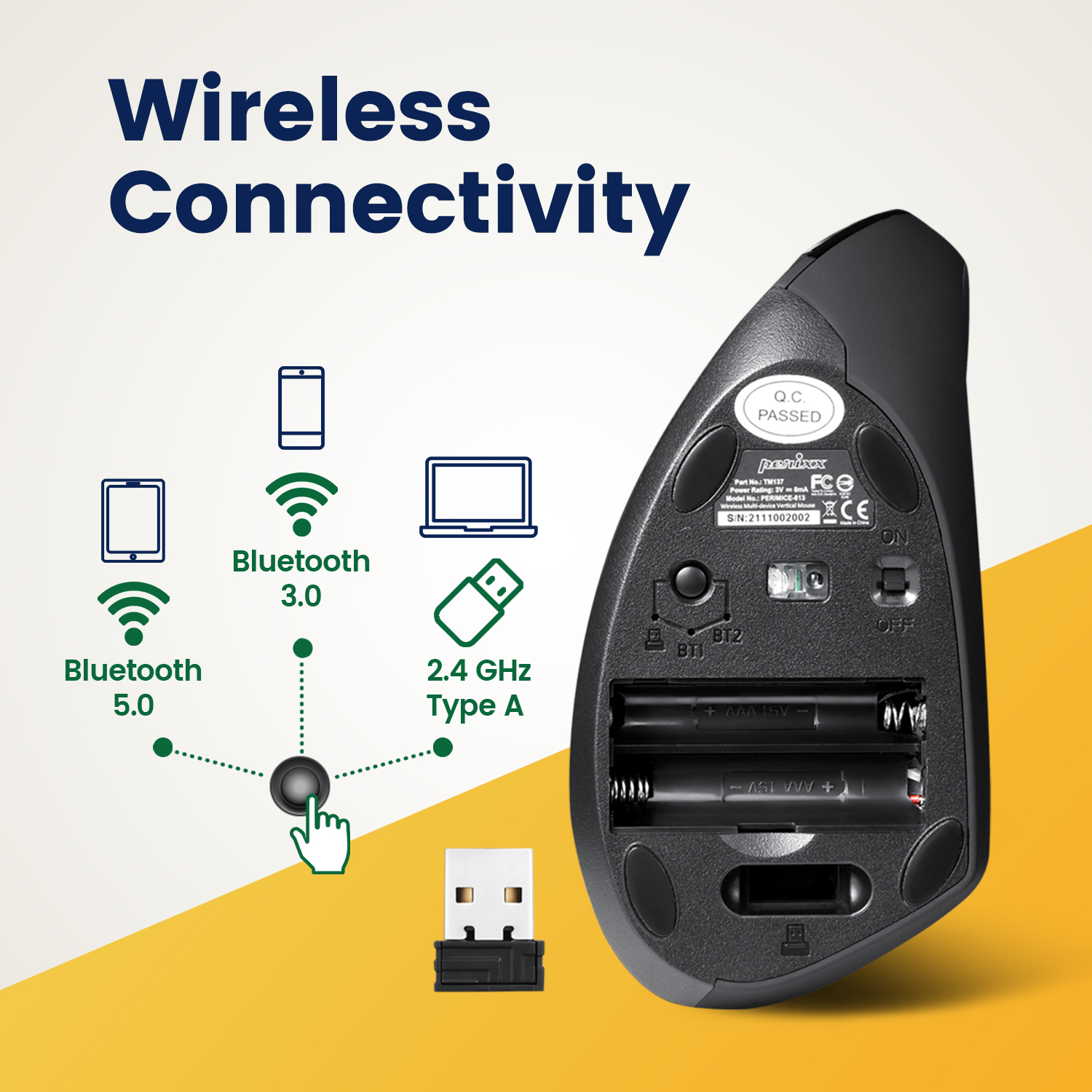 Multi-Device
Switch between devices via three different connection methods (wireless 2.4 G, Bluetooth 3.0, and Bluetooth 5.0). You can connect up to 3 different devices and then switch between them easily with just one click.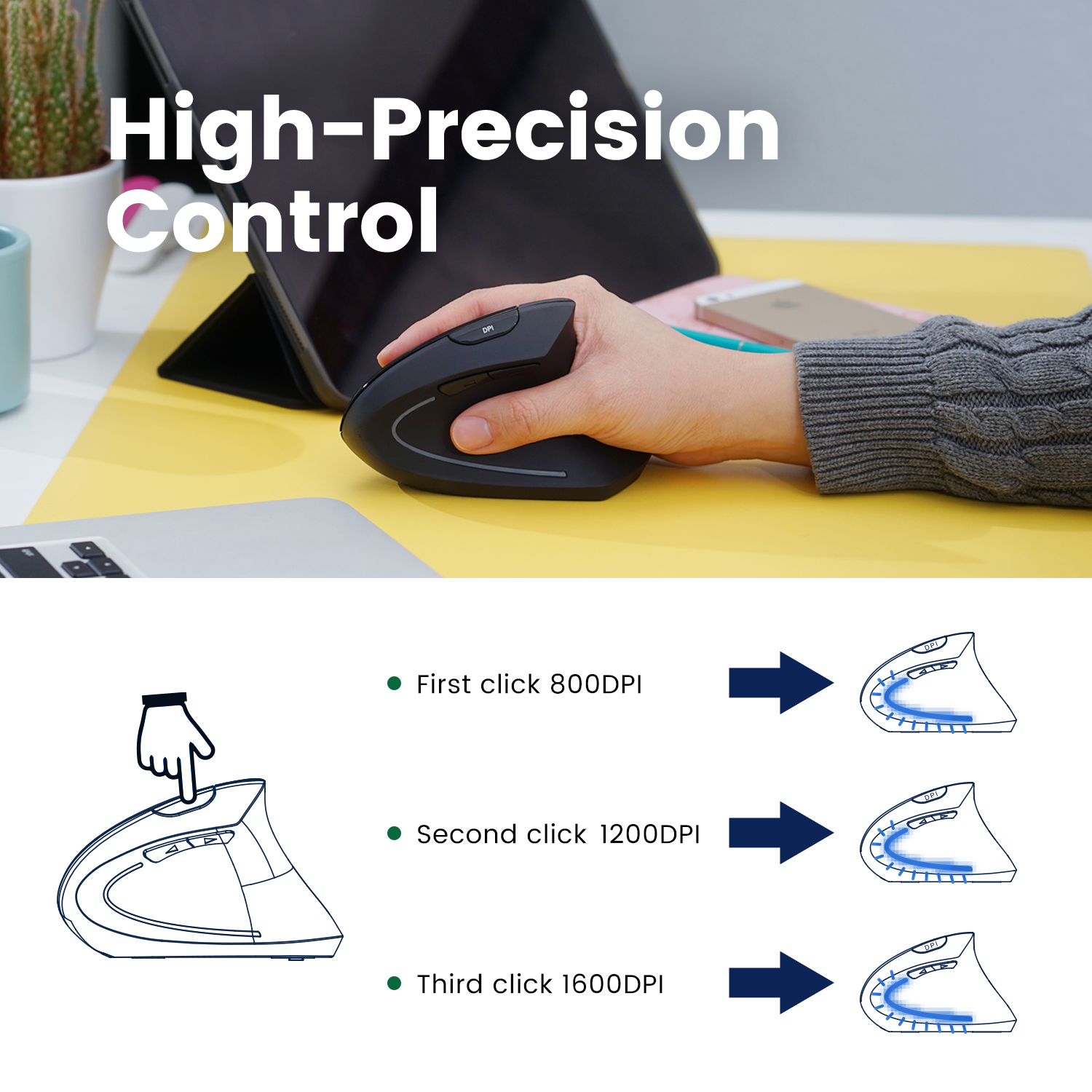 Tracking with Precision
Featuring a high-quality optical sensor for accurate tracking and on-the-fly DPI settings (800/1200/1600). Switch between DPI with the convenient DPI switch button at the top of the mouse.