PERIMICE-803A Wireless Multi-Device Ergonomic Mouse 2.4GHz & Bluetooth Connection
Productive Mouse - This is the perfect mouse for both efficiency and productivity. Featuring a

7-button design

, silent buttons and scroll wheel. This mouse allows for

quick and effortless surfing

. The wireless connectivity is designed for multiple devices that can be connected at the same time and

Advanced Encryption Standard (AES)

Multiple Devices -This mouse is equipped with

wireless 2.4 GHz and Bluetooth 5.0/3.0 technology

which allows you to work seamlessly on up to three different devices, including standard PCs, laptops, tablets, and multiple operating systems, such as Windows, Mac, and Linux.
Ergonomic Shape - The

ergonomic desig

n that is designed with sculpted thumb support, so you can lay all your fingers

comfortably

on the mouse without additional stress on your hand and wrist.
Adjustable DPI - This mouse can work on any surface because of its

high DPI resolution

which includes adjustable sensitivity of 800 / 1200 / 1600 /2400. To switch the DPI to match your needs by simply pressing the DPI button.
System Requirements - Windows 7, 8, 10 and later versions., macOS X, iOS (without forward and backward functions), Linux Ubuntu, Chromebook. 
Dimensions - 

4.92 x 3.31 x 2.13 inches

Weight - 0.24 lb
DPI - 800 / 1200 / 1600 /2400 
Connectivity - wireless 2.4 GHz and Bluetooth 5.0/3.0 technology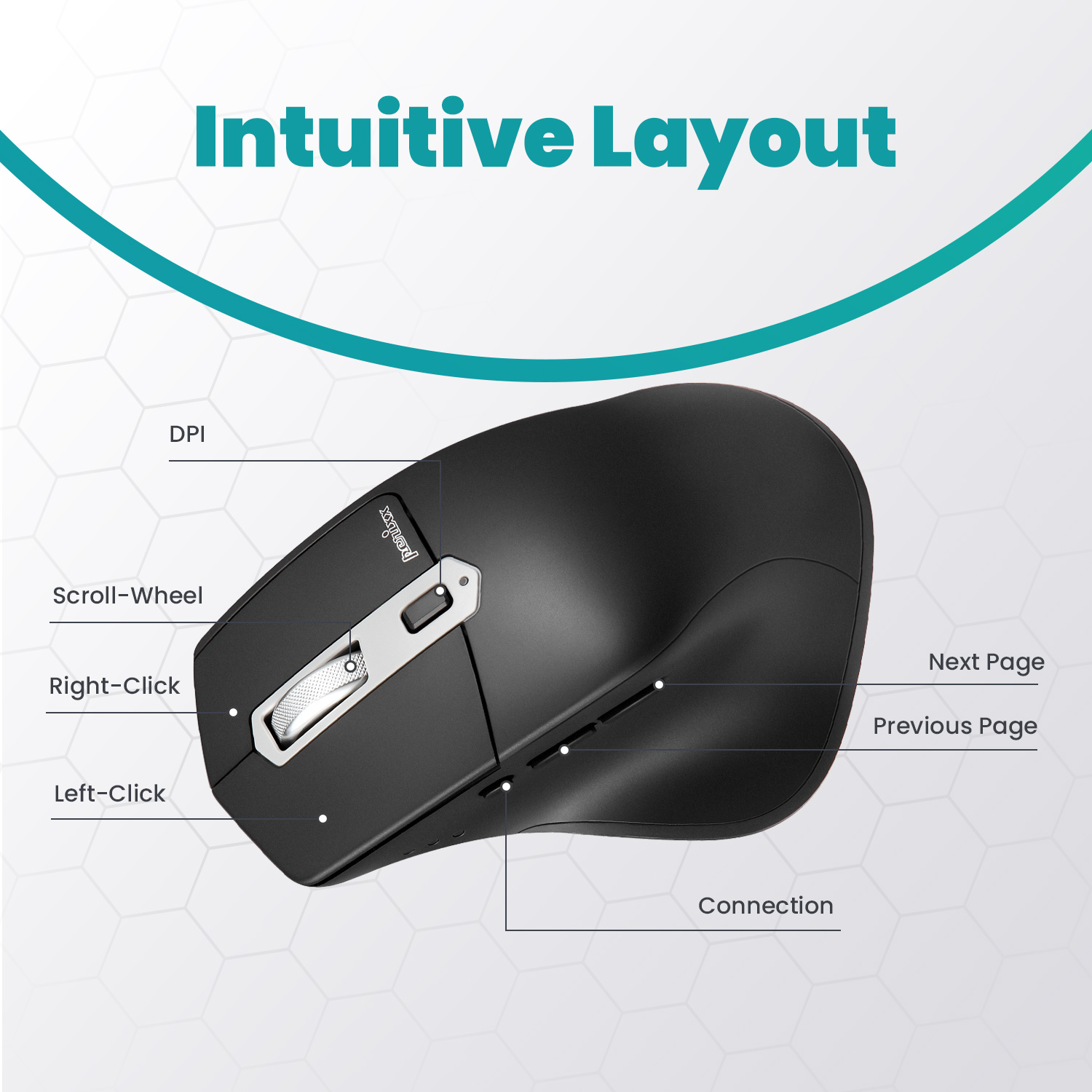 THE ULTIMATE MOUSE FOR YOUR OFFICE
Experience seamless workflow with PERIMICE-803A wireless mouse. A 7-button mouse with remarkable features to complement your workspace.
Concentrate on your tasks without distractions. Every scroll feels soft and subtle, yet satisfying and not mushy. The metal scroll wheel feels solid under your finger. Enjoy the silence.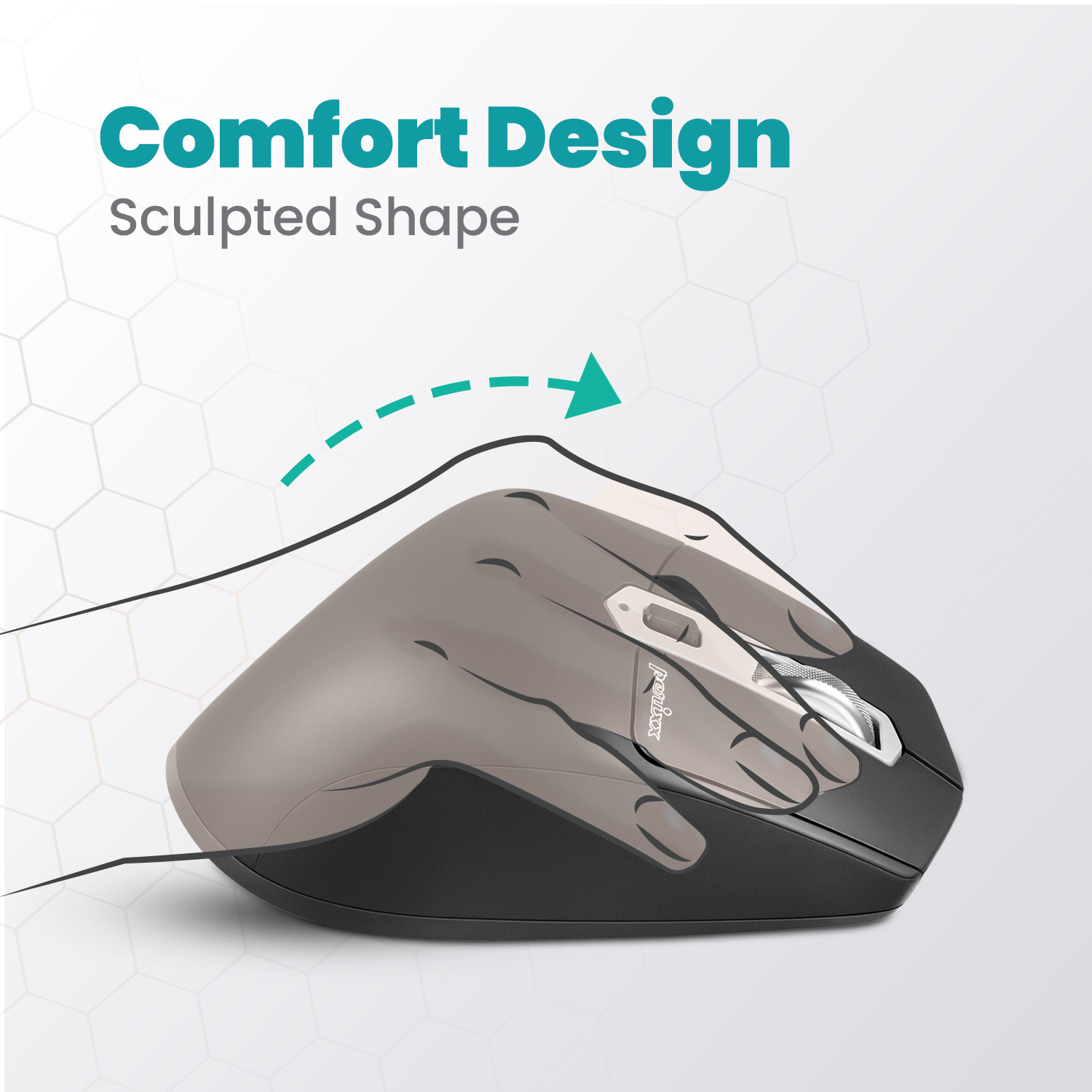 SCULPTED ERGONOMIC DESIGN
PERIMICE-803A is designed specifically for your palm and hand. Easy-reach buttons that are placed ideally to minimize straining your hand muscles from unnatural repetitive movements.
With a sculpted thumb design, you can place your thumb comfortably on the mouse in an ergonomic position.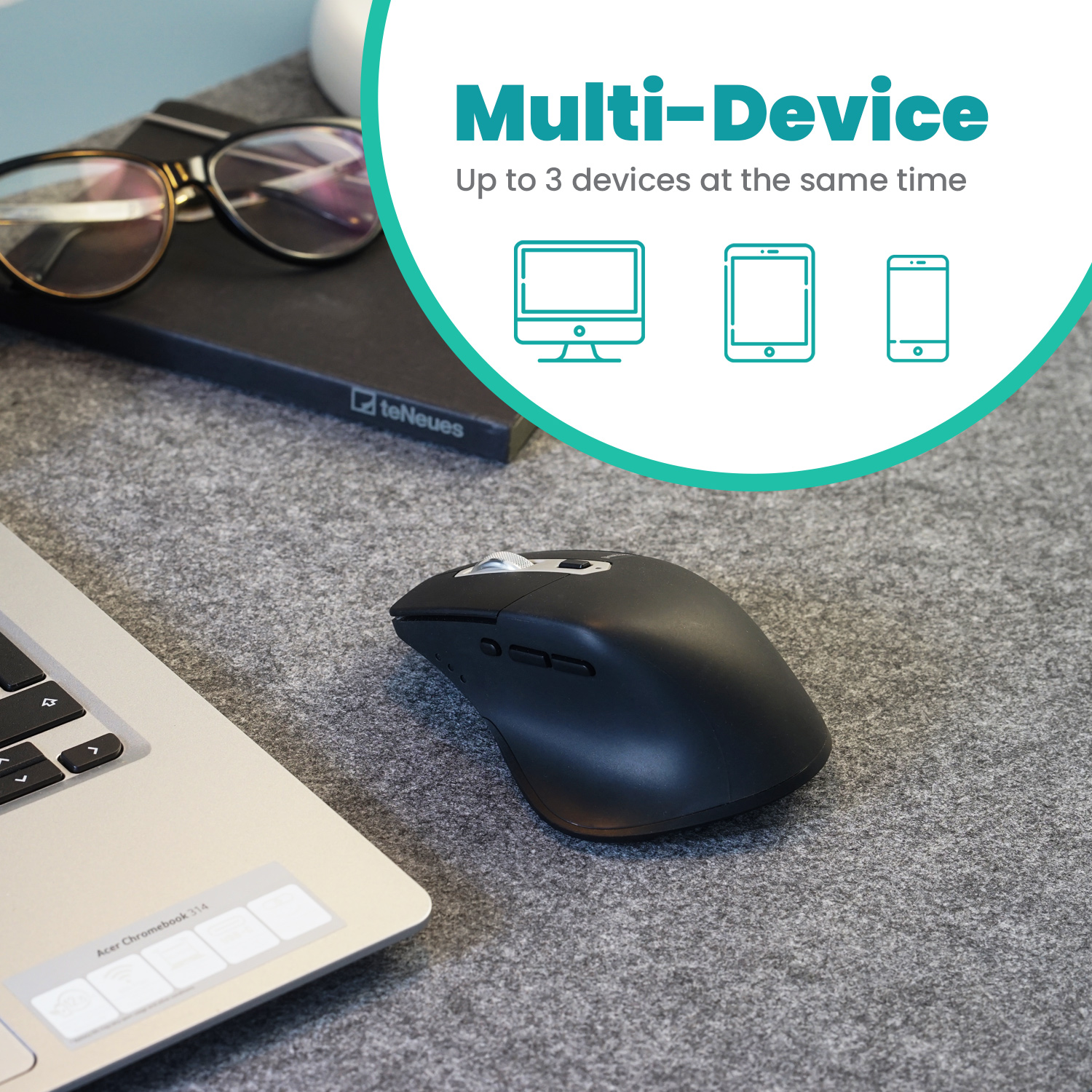 MULTI-DEVICE AND MULTI OS
Control multiple devices, even with different operating systems, at the same time. Featuring wireless 2.4 GHz, Bluetooth 5.0, and Bluetooth 3.0 technologies.
The receiver is stored inside the mouse next to the battery compartment.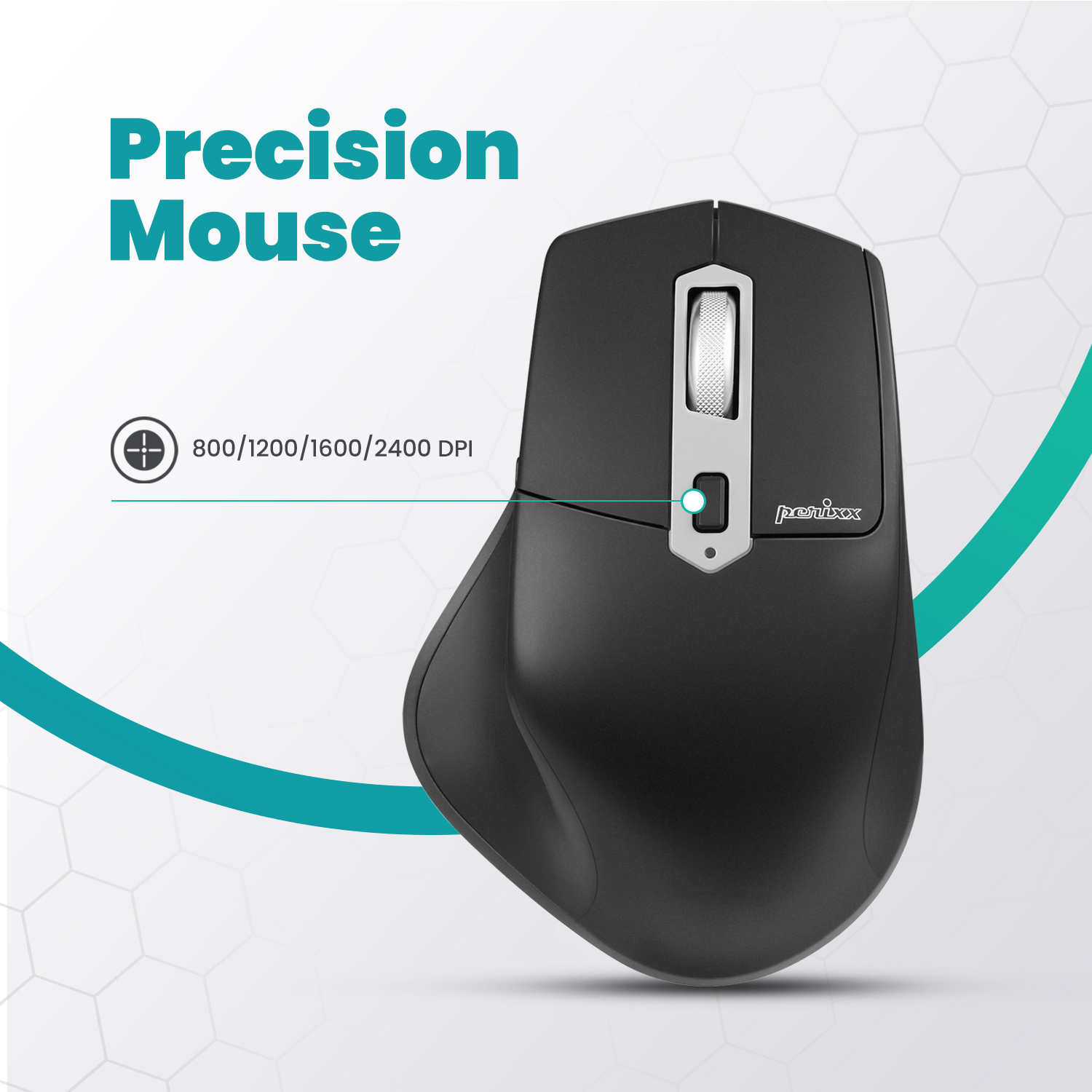 ACCURATE CURSOR CONTROL
A high-definition mouse with DPI up to 2400 to provide accurate and smooth cursor movements.
PERIMICE-803A mechanism allows you to smoothly move your cursor across the screen without having to move your mouse too much.