PERIPRO-403 - USB Type-C Male to USB-A Female 1ft. Cable transfer speed up to 480 Mbps
USB-C to USB-A 2.0 Cable Adapter -

Connect standard USB A enabled peripherals and devices

(flash drives, USB hub, camera, USB card readers, keyboards, mice, and more)

to USB-C enabled devices

(Android smartphones, iPad, Android tablets, laptops and desktops) with up to 480 Mbit/s. 
Multi-Function -

Versatile cable

that can be used to charge your smartphones or tablets, transferring files / music / videos, transferring images from a camera, connecting hard drives for extended storage, and connecting USB type A peripherals to a USB-C port.
Compact & Convenient  -

Lightweight and durable

for on-the-go use, the cable can be easily carried around in your bag and is easy to use thanks to the plug and connect feature.
Wide Compatibility -

Compatible for all USB-C devices

(Such as: MacBook Pro 13-inch and 15-inch 2016 to 2021 generations, MacBook Air 2018 to 2021 generations, iPad Pro 2018 to 2021, Chromebook, Dell XPS 13-inch and 15-inch, Samsung Galaxy, Nintendo Switch, Google Pixel), any charging adapter, power bank, and more
Dimensions - 11.81 x 0.98 x 0.55 inches 
Length - 1 ft.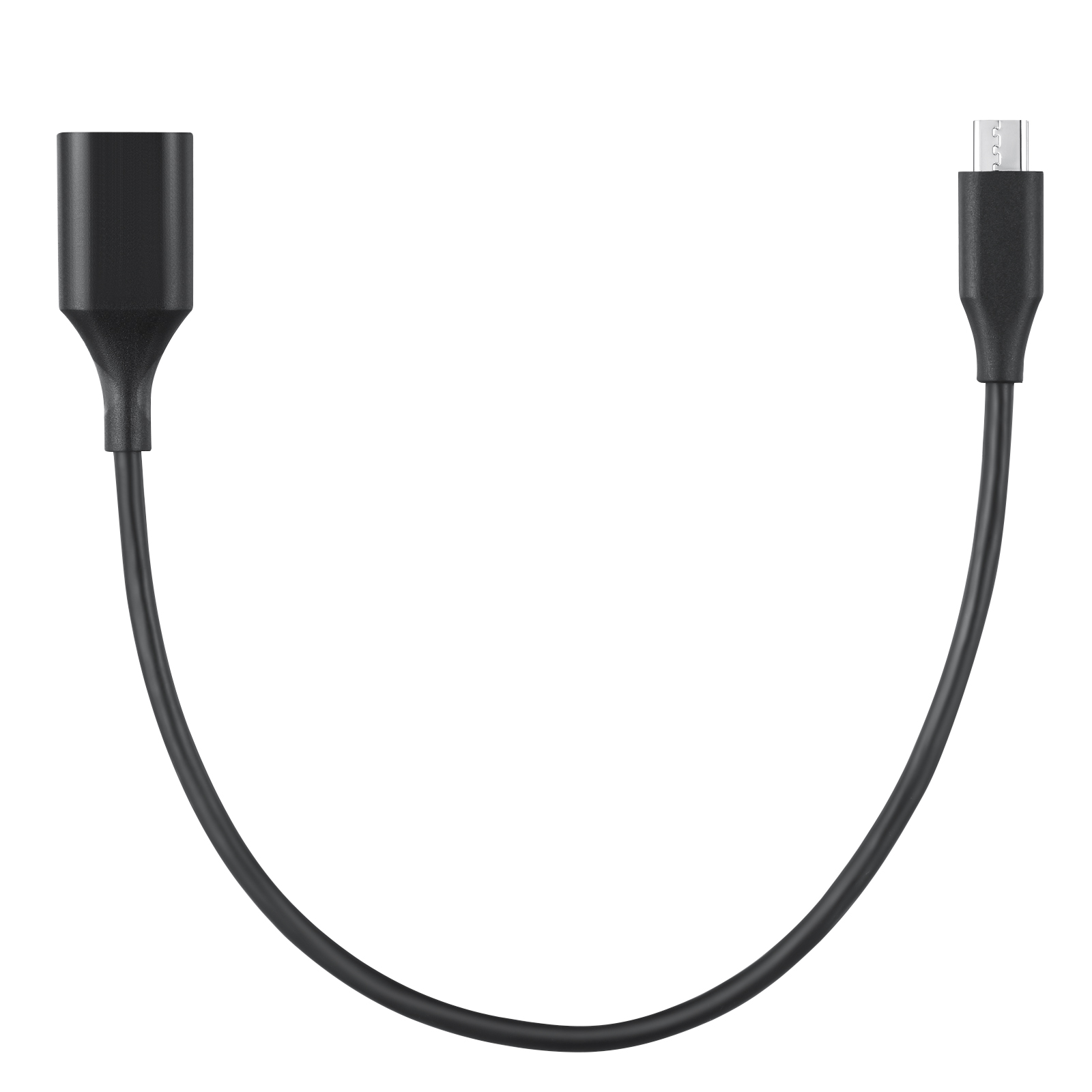 Multi-functional
Connect your controller / keyboard / mouse / memory stick to your USB-C enabled devices, such as computers, laptops, smartphones (Androids, Google Pixels) tablets (iPad, Android tablets, Chrome Tab, and more).
Extend the cable length by 1 ft. for devices with a standard USB A connector and convert them to devices with USB-C interface.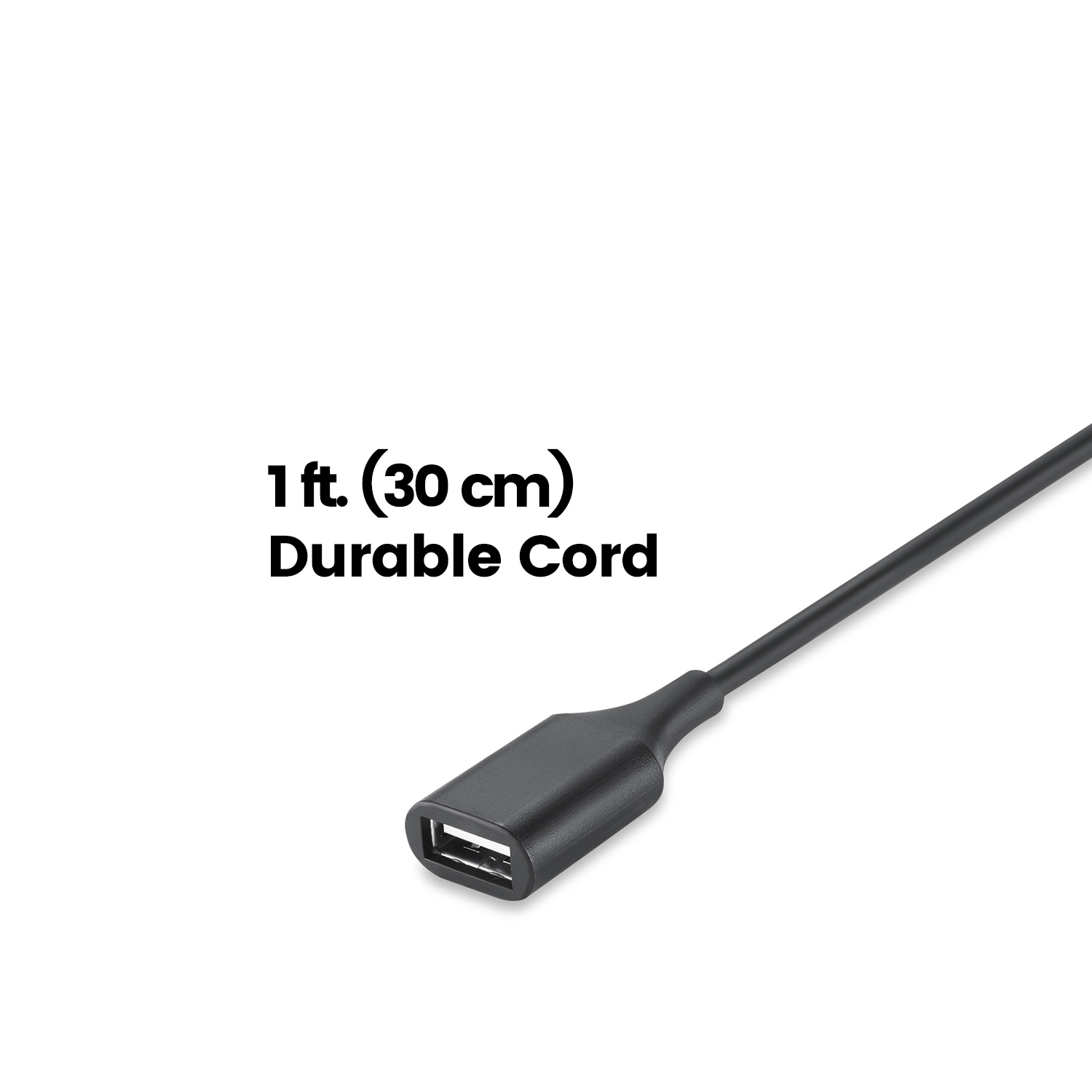 Suitable for Cable Extension
The 1 ft. cable length for extending the cable reach of all your other USB-A devices.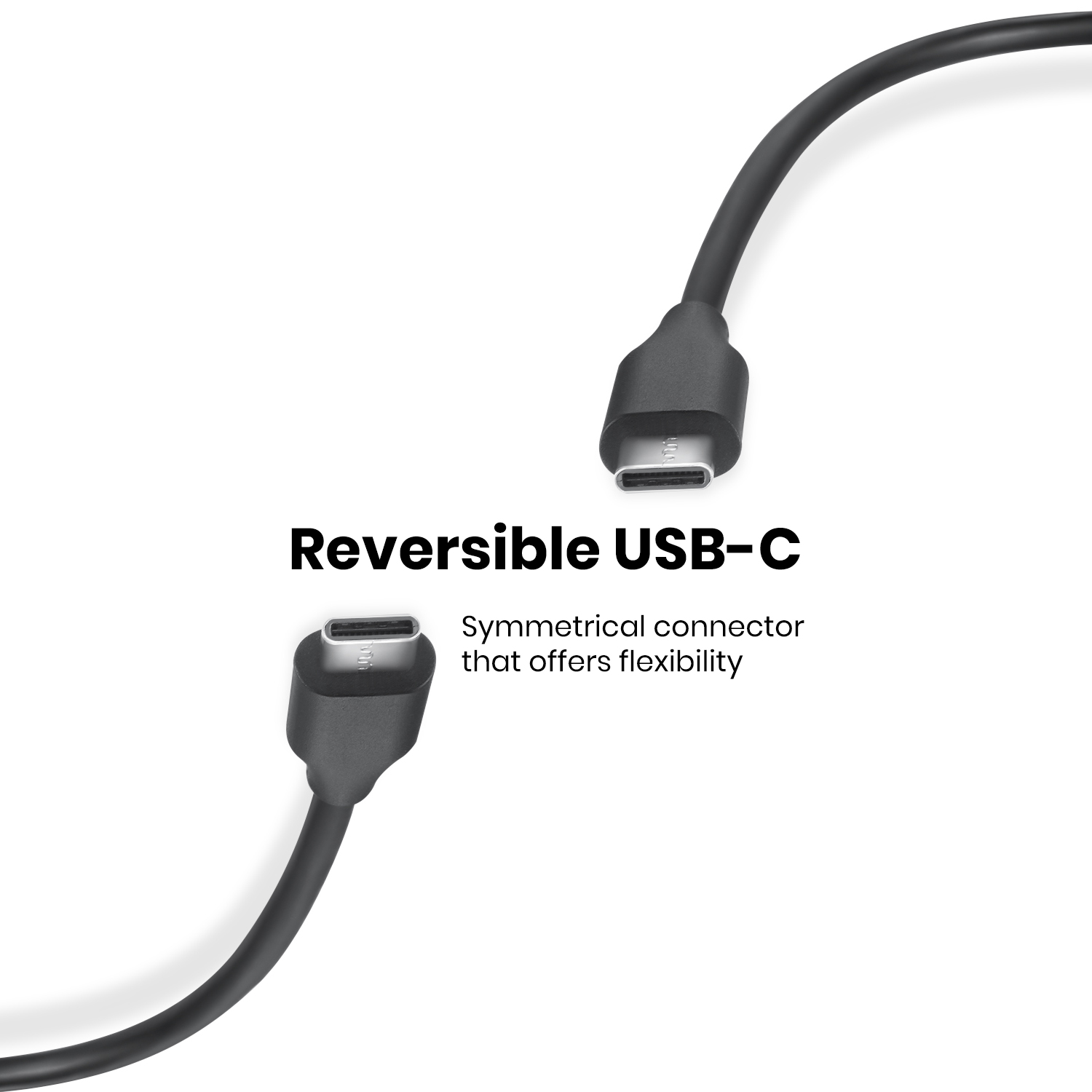 Maximum Flexibility
High quality material to ensure a long lifespan of the cable and bending flexibility.
USB-C plug has a smaller connector that's reversible, so it's easier to plug in.
This adapter offers data transfer speeds of up to 480 Mbps between connected devices.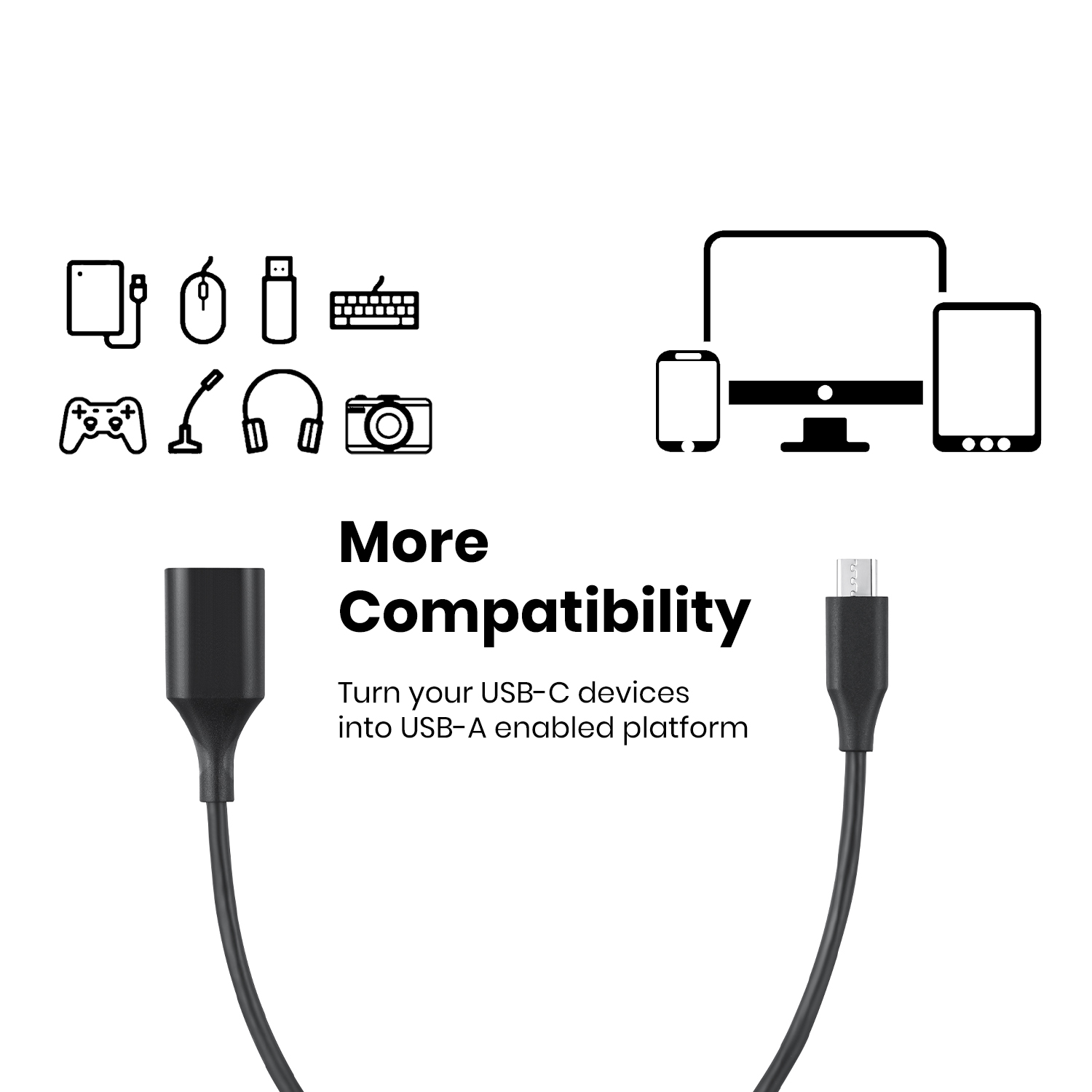 Universal Compatibility
Universal compatibility to connect devices with the standard USB A interface to devices with USB-C ports.