PERIPRO-407 - USB-C to USB-A Braided Cable Adapter for High Speed Transfer
Fast and Safe Charging - 

Charges devices with USB-C ports via USB 3.0 technology

(smartphones, tablets, camera, keyboard, mice, tablets, MP3 players, digital cameras, camcorders, and more) with USB-C symmetrical design that is

user-friendly and efficient

. Please Note: This cable does not support Qualcomm Quick Charge battery charging protocol.
Super Speed USB 3.0 - Gain the ability to

transfer data at super speeds

on devices such as external drives, SSDs, and other storage devices.
Durable Braided Nylon Cord - Featuring a tangle-free cotton braided design for

long lifespan and reliable connection

. The cable is the perfect length for connecting devices that may be a few feet apart (TV to Firestick).
Wide Compatibility - Compatible for

all USB-C devices

(Such as: MacBook Pro 13-inch and 15-inch 2016 to 2021 generations, MacBook Air 2018 to 2021 generations, iPad Pro 2018 to 2021, Chromebook, Dell XPS 13-inch and 15-inch, Samsung Galaxy, Nintendo Switch, Google Pixel), any charging adaptor, power bank, and more.
Dimensions: 

39.37 x 0.98 x 0.28 inches

Cable Length: 

39.37 inches

Weight: 

0.08 lb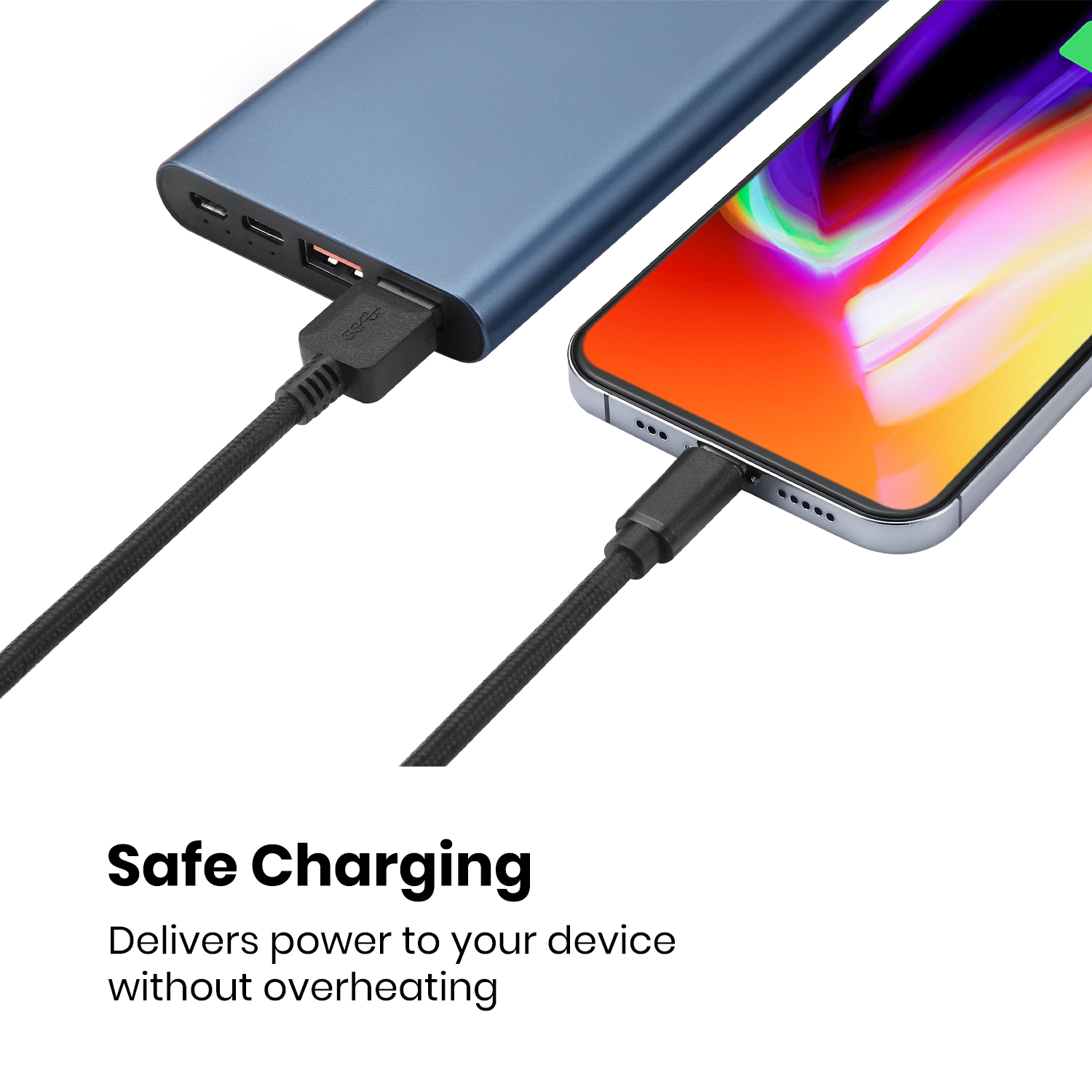 Multi-Functions
Charge your devices
Use any phone charger, power banks, or multi-port USB to charge your smartphone, tablet, or other USB-C devices.
Connect & Sync Devices
Connect your devices with a USB-A port to your USB-C-enabled devices, such as computers, laptops, smartphones (Androids, Google Pixels) tablets (iPad, Android tablets, Chrome Tab, and more).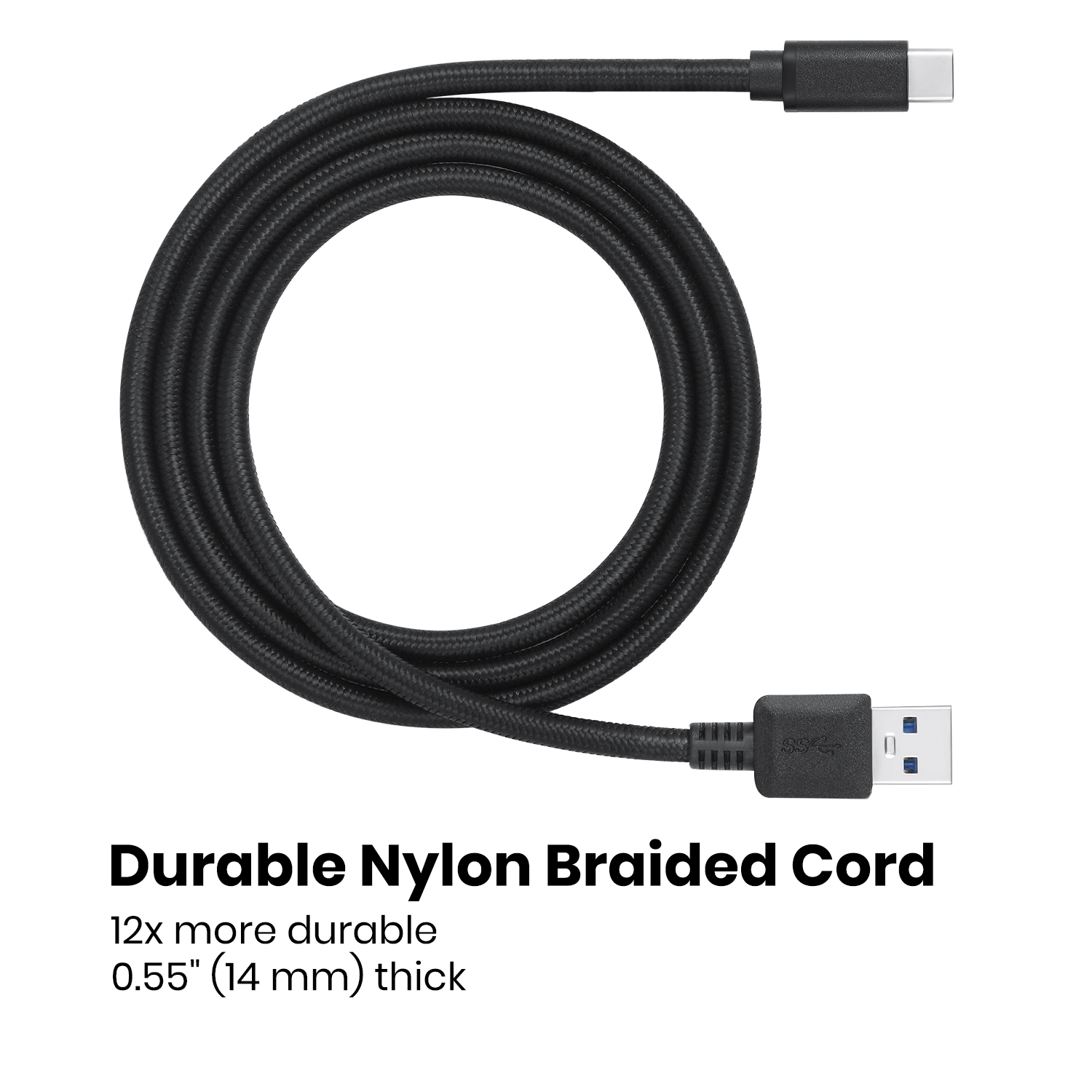 Durable Nylon Braided Cord
Featuring a 3 ft. (100 cm) nylon braided cable and high-resistant insulation that protects the cable from common damage and fraying. This cable lasts 6 x longer than a standard cable!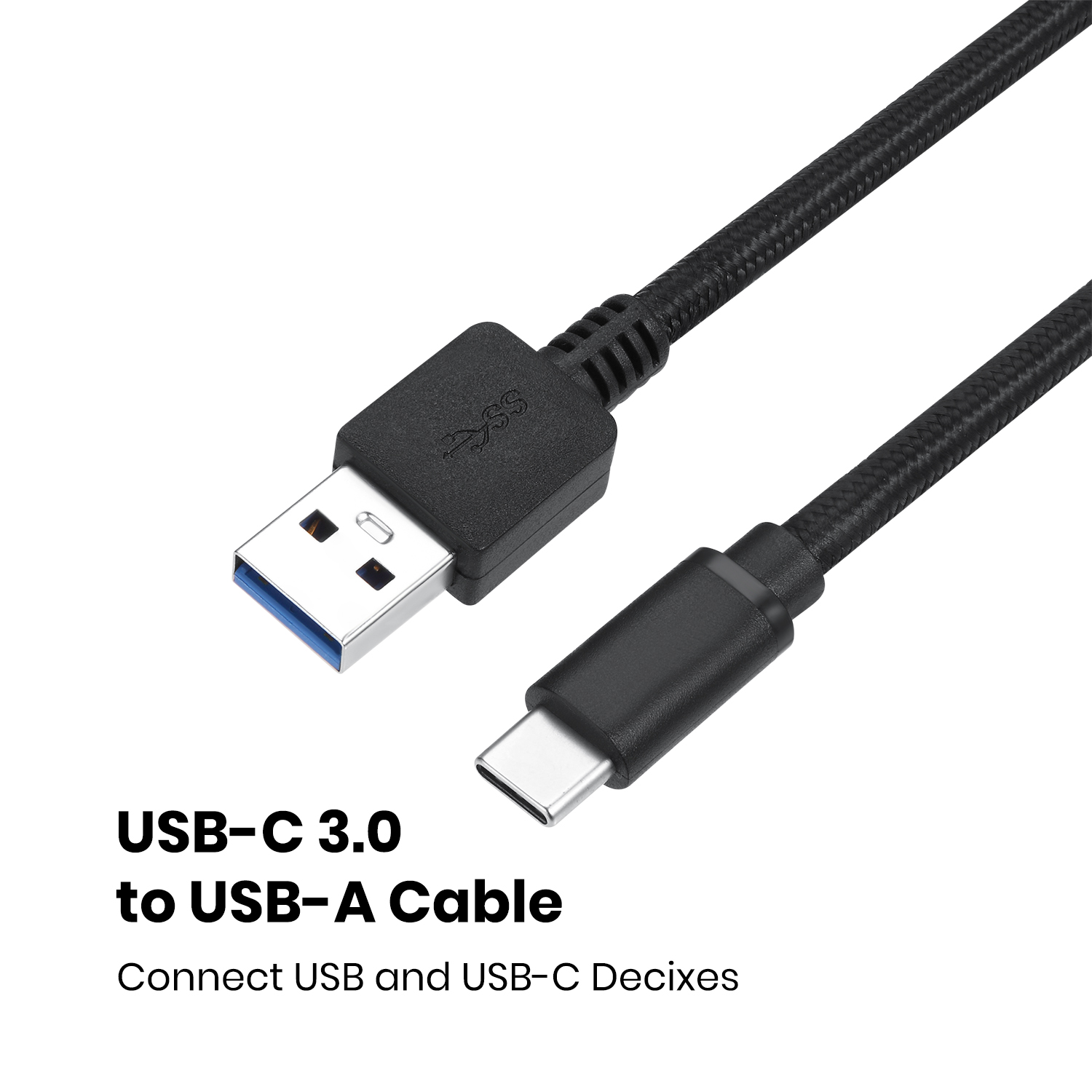 USB 3.0 Technology
USB 3.0 protocol is capable of high power consumption and a faster data transfer rate. With Up to 5.0 gigabits per second, which makes USB 3.0 about 10 times faster than USB 2.0.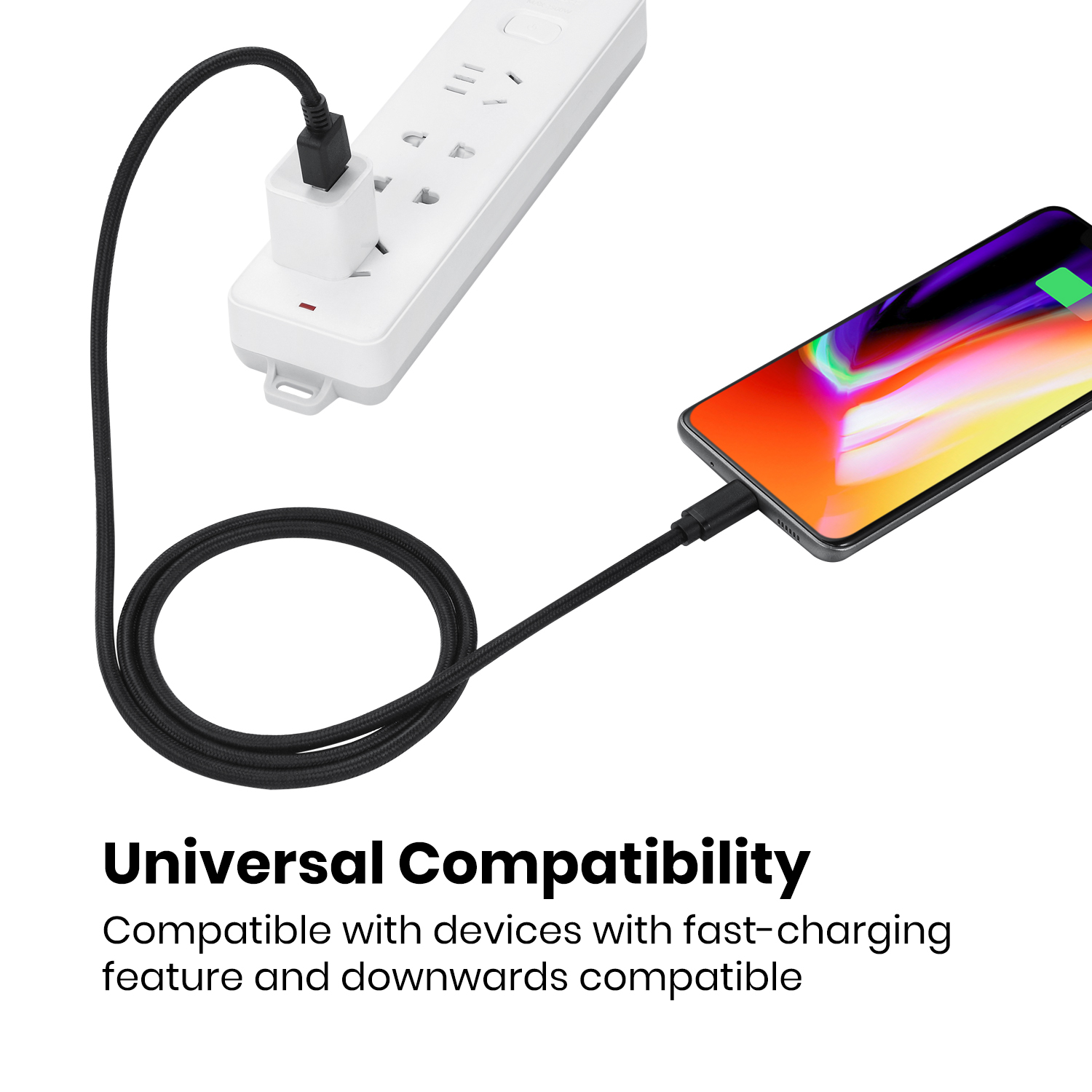 Universal Compatibility
Universal compatibility to connect devices with the standard USB-A ports to devices with USB-C ports.
Compatible Devices:
MacBook Air 2018 to 2021 generations, iPad Pro 2018 to 2021, Chromebook, Dell XPS 13-inch and 15-inch, Samsung Galaxy, Nintendo Switch, Google Pixel