Perixx PERIMICE-611 Wireless 2.4G & Bluetooth Mini Portable Multi-Device Multi-OS Mouse
Ultra-portable - The perfect mouse for

traveling

and

small spaces

 thanks to its extra-small design, sleek and sculpted shape. The mouse can fit easily into your laptop case or bag. 
Wireless, Multi-device - Equipped with three wireless connections -

one 2.4 GHz and two Bluetooth 5.0

- to connect

multiple devices

and switch between them with just one click. Reliable connection up to 33 ft.
Equipped with Advanced Encryption Standard (AES) 128-Bit Encryption.
Silent Buttons -

 Silent-click feature

to work anywhere

without any distractions

. work on a train, airplane, basically anywhere you wish without making any noise.
Comfortable Grip - 

Sculpted shape

to give your palm support. The mouse seamlessly fit in your hand and provides you with 

long term comfort

.
Compatibility - Windows OS, Linux Ubuntu 16.04, Chromebook, iPadOS, Android, Amazon Fire Tablet; Partial compatibility with macOS (forward and backwards buttons are not available for macOS)
Mouse Orientation - Right Handed 
Operating Range - around 33 ft
Connection type- wireless 2.4 GHz and Bluetooth 5.0 
DPI - 1000 / 2400 
Dimensions - 

3.86 x 2.48 x 1.5 inches

Weight - 

0.13 lb
Our recommended bluetooth mice
PERIMICE-813B Bluetooth & 2.4 G Ergonomic Vertical Mouse 3-in-1 Multi-Device Multi-OS
PERIMICE-802 B - Bluetooth Mini Mouse 1000 DPI Wide Compatibility Power Saving Mode
PERIMICE-803A Wireless Multi-Device Ergonomic Mouse 2.4GHz & Bluetooth Connection
Perixx PERIMICE-619B Bluetooth Portable Vertical Mouse - Wireless 3-in-1 Multi-Device Spec - Silent-Click - Portable Compact Size - Black - Right Handed
PERIMICE-802 W - Bluetooth White Mini Mouse 1000 DPI
Perixx PERIMICE-802 Wireless Bluetooth Mouse - Portable Design - Compatible with Windows, iOS, and Android PC, Laptop, Tablet, and Smartphone - Graphite Gray
Perixx PERIMICE-802PP Wireless Bluetooth Mouse - Portable Design - Compatible with Windows, iOS, and Android PC, Laptop, Tablet, and Smartphone - Purple
Perixx PERIMICE-802PK Wireless Bluetooth Mouse - Portable Design - Compatible with Windows, iOS, and Android PC, Laptop, Tablet, and Smartphone - Pink
Perixx PERIMICE-802BL Wireless Bluetooth Mouse - Portable Design - Compatible with Windows, iOS, and Android PC, Laptop, Tablet, and Smartphone - Blue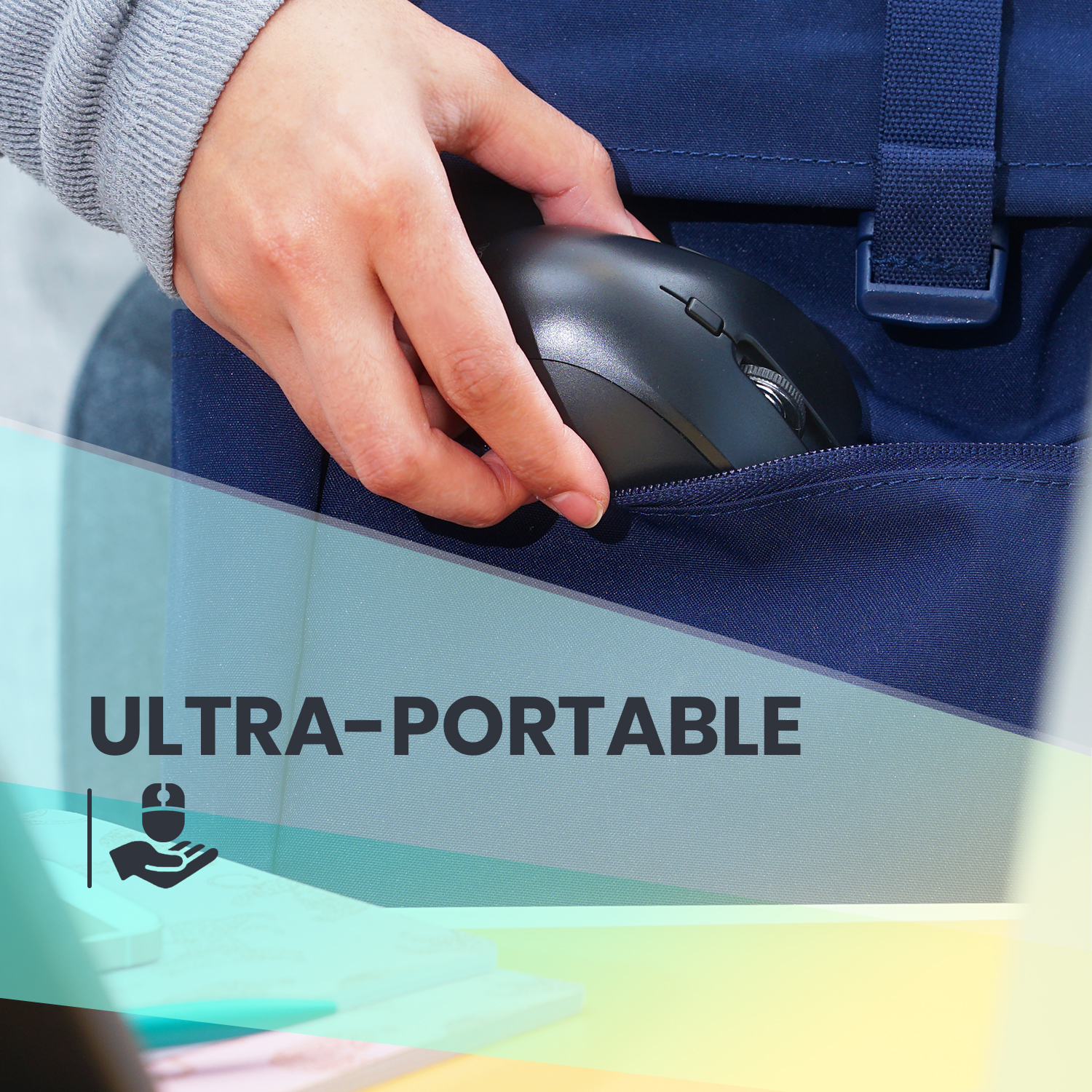 Mini, Portable Mouse
Take it anywhere you go thanks to the ultra-mini, sculpted design. The convenient pocket size can fit in any bag or pocket. Track and scroll with excellent accuracy with PERIMICE-611 and reliable cordless connection.
Enjoy the wireless freedom up to 33 ft. operating distance, easy Plug-and-Play cordless connection via Bluetooth or 2.4 GHz. Convenient design with a tiny nano receiver and a compartment to store it. Features smart power-saving mode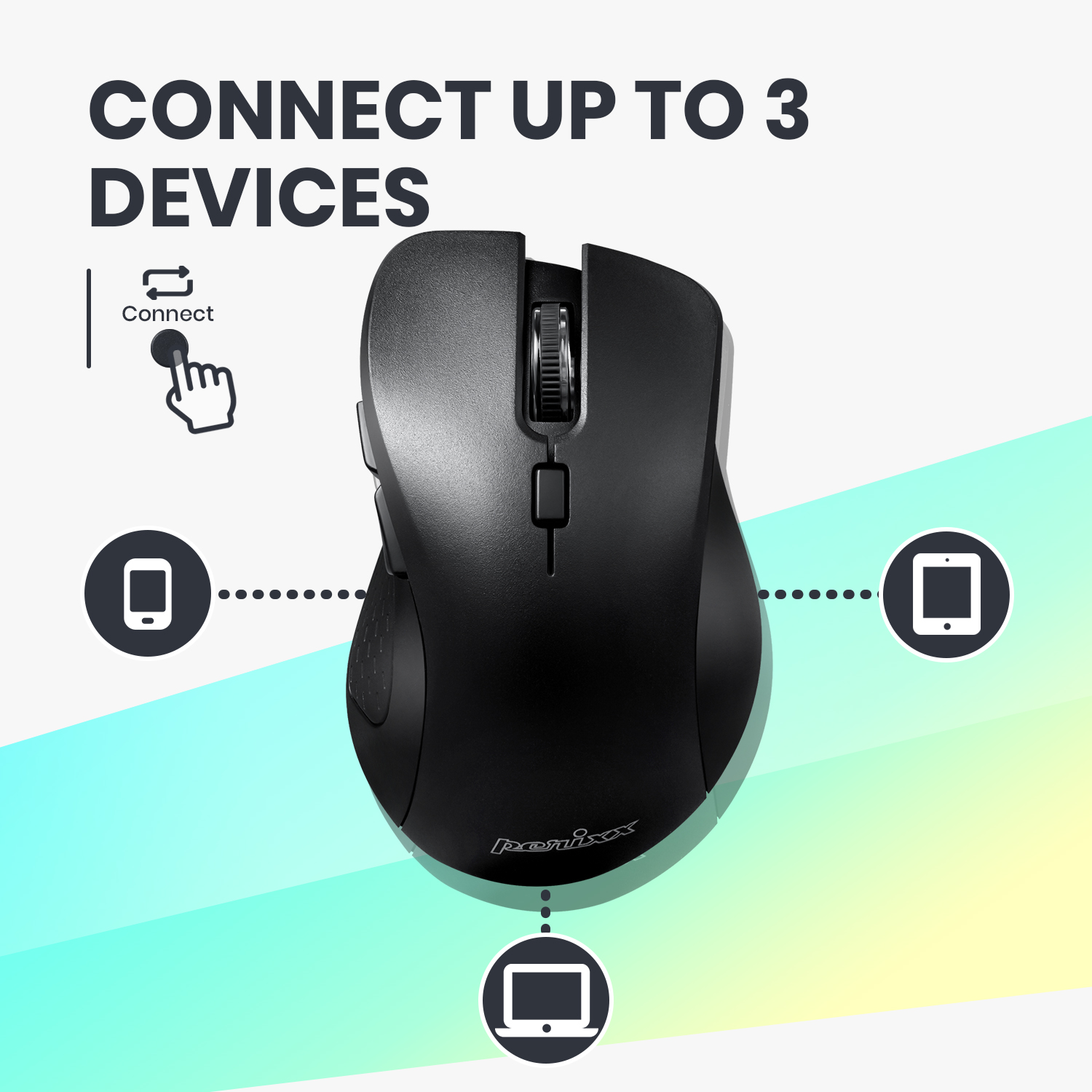 Wireless 2.4 GHz and Bluetooth 5.0
Featuring wireless 2.4 GHz and Bluetooth 5.0 connection. It can connect to three devices - one device via wireless 2.4 GHz and two devices via Bluetooth connection).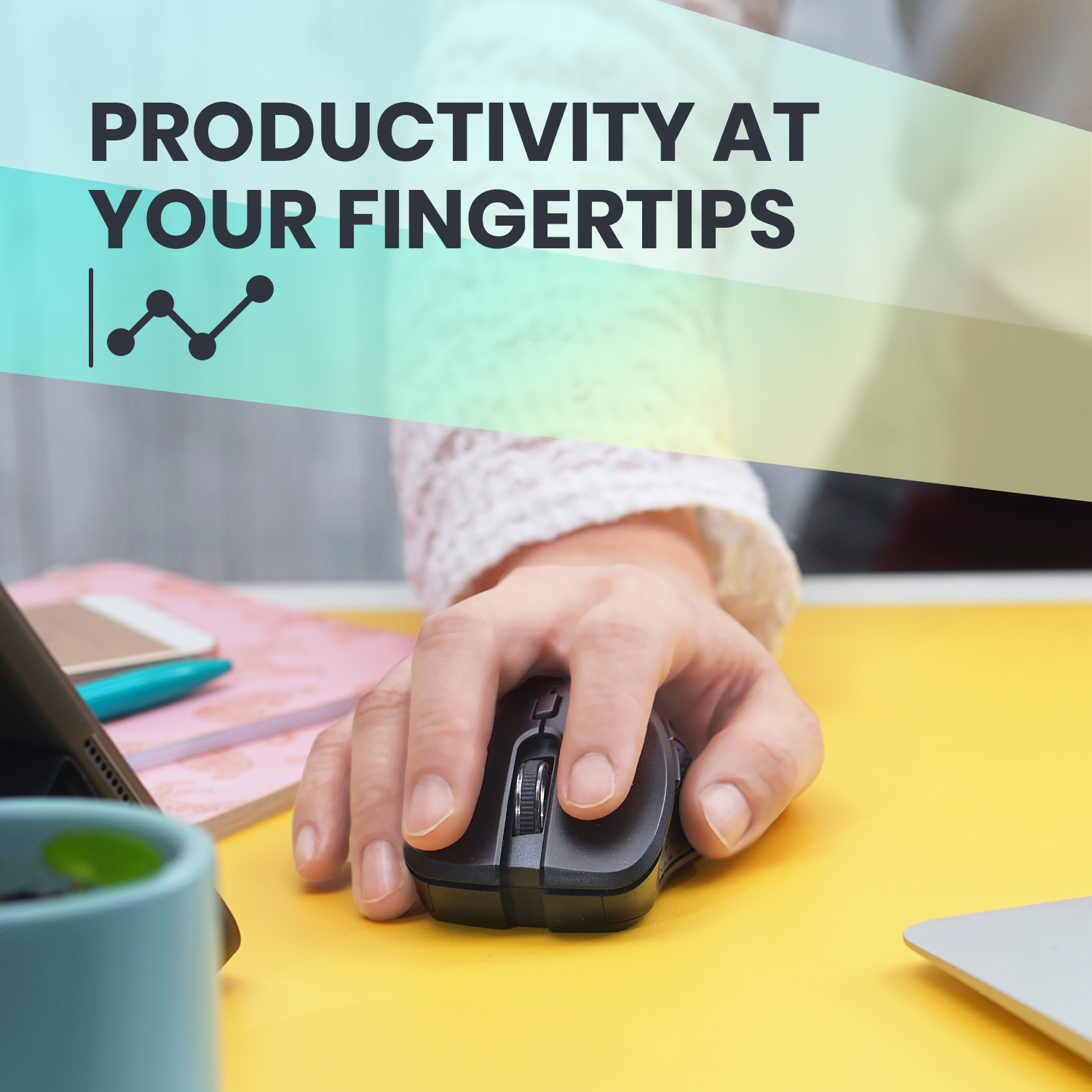 Silent-Click
Stay focused on your work without clicking noise with PERIMICE-611's silent buttons. Less sound, yet you still receive the same comfortable clicking feeling while pressing the buttons.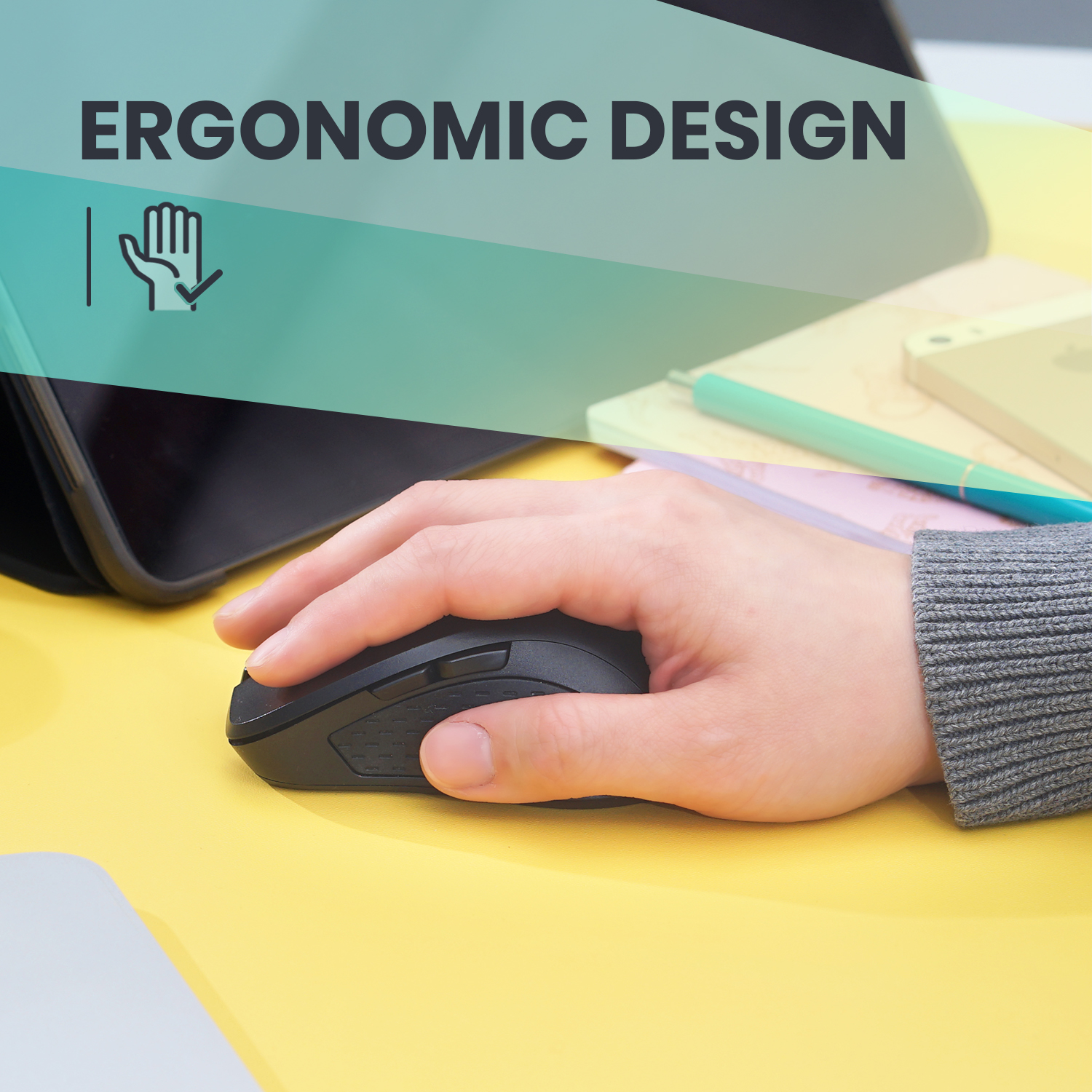 Comfortable Design
Thanks to the sculpted shape and smooth rubber side grips, this combination provides comfort for long hours anywhere you work or play.