ERGO Mechanical Wireless Keyboard - PERIBOARD-835 Full-Size
Superior Experience

: Combines the benefits of mechanical and ergonomic designs for less typing pain and a more satisfying experience.



Ergonomic Design

: Split keyboard layout and adjustable tilt keep wrists straight and reduce strain.



Slim Mechanical Switches

: Kailh's low-profile mechanical switches make typing faster and more efficient. Choose from blue, brown, or red switches.



RGB Backlighting

: Individual LED lights for each key with customizable colors, brightness, and dynamic effects, saved in profiles for easy switching.



Cross-Platform Compatibility

: Easily switch between Windows and Mac layouts, also compatible with Linux OS.



Multiple Connection Modes

: Choose from wired, 2.4GHz wireless, or Bluetooth connections, with the ability to switch control between multiple computers.



Highly Customizable

: Reconfigure keys, assign custom actions, create macros, and customize key lighting with over 16 million colors to choose from.




RGB Backlighting
Ensures an evenly lit keyboard, making it appear as though the LED light is uniformly "printed" on the keycaps.
Furthermore, you can individually set the color of each key through software, with a selection of over 16 million colors to choose from.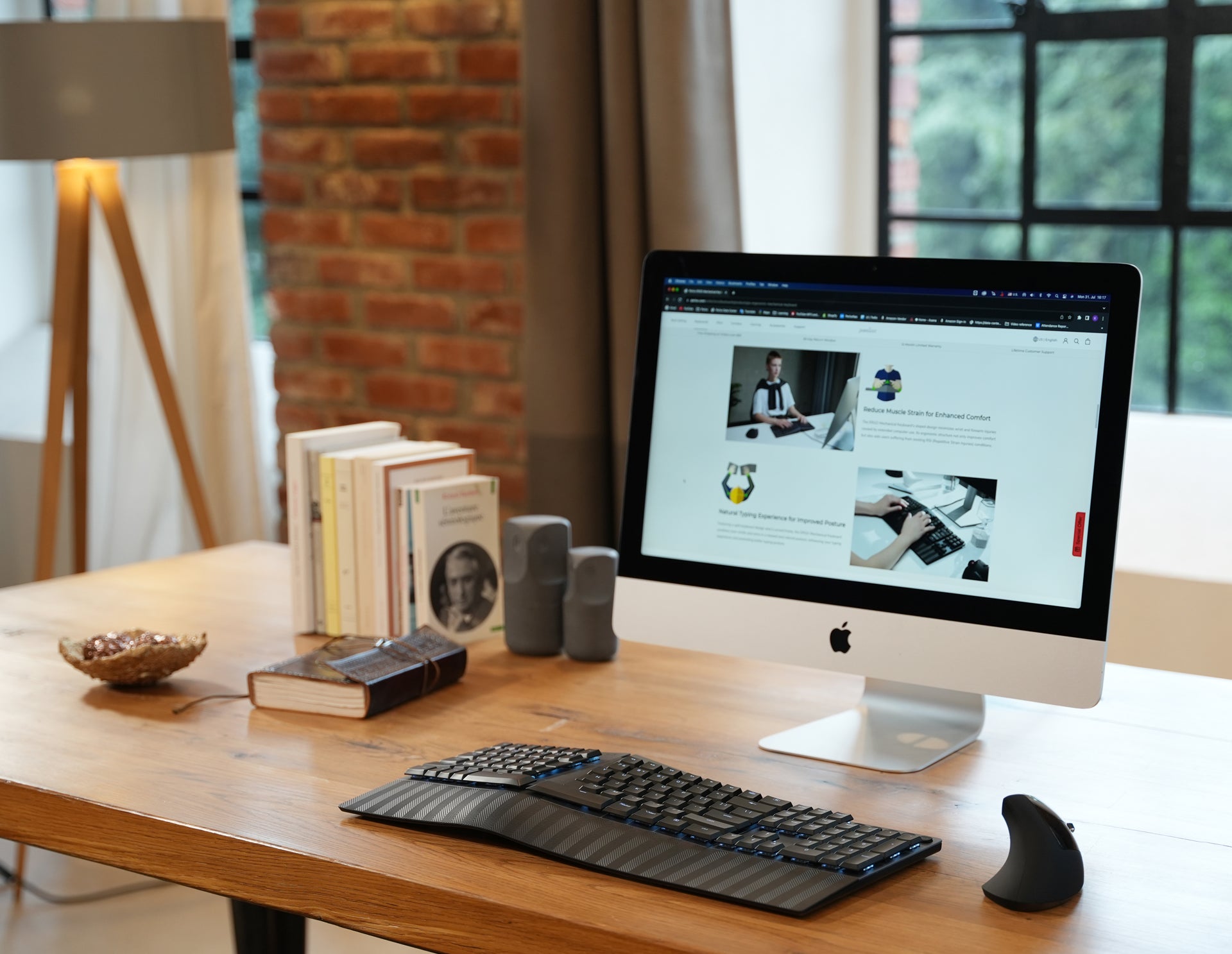 Low-Profile Mechanical Switches
The ERGO Mechanical Keyboard employs Kailh's low-profile mechanical switches.
These switches align perfectly with the keyboard's minimalist design philosophy,
enabling the creation of a slim ergonomic keyboard.
Quiet Linear Red
The quietest mechanical key switch option provides a smooth feel throughout the keystroke.
Quiet Tactile Brown
Quiet mechanical key switches that deliver tactile typing without loud audible feedback.
Clicky Blue
The perfect option for mechanical keyboard fans who love clicky typing and audible feedback.
Switch Mac/Windows Layout

PERIBOARD-835 is compatible for Mac and Windows. Press the Fn+Win for Windows and Fn+Mac for Mac.

Adjustable Backlighting

Change backlighting settings on-the-go with PERIBOARD-835 hotkeys.

Multi-Connection

Connect up to four devices via wireless 2.4 G, 2 x Bluetooth 5.2, or wired.

Bluetooth Connection

How to connect via Bluetooth:

Factory Reset

How to Factory Reset PERIBOARD-835: